We are delighted to announce Old Cranleighan Hockey Club achieved England Hockey's Clubmark accreditation on 19th May 2021. England Hockey's Clubmark is a set of minimum operating standards which OCHC has achieved and demonstrates the club is functioning properly. This is a huge achievement for the club and recognises the club's aim to be 'best in class' in respect of how it operates on and off the pitch.
Huge thanks to the members of the Executive and Junior Committees for their contributions in making this happen. Special thanks to Jon Heard our Honorary Secretary who managed the project on the club's behalf and his persistence.
We should also thank Gaynor Toms our England Hockey Relationship Manager for her continued encouragement and guidance throughout.
What are the benefits of achieving ClubMark?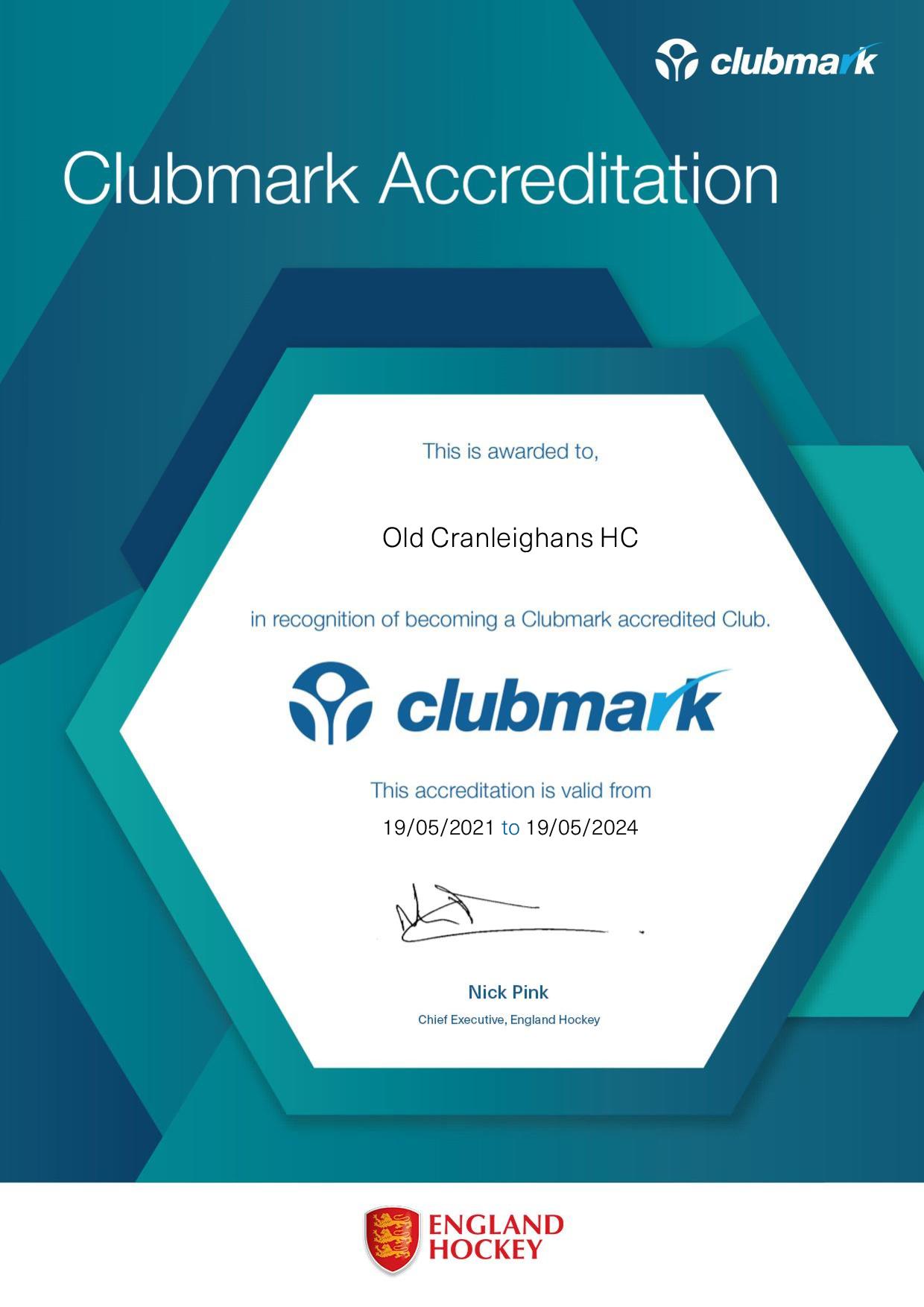 The development of clear goals and objectives can be communicated to all Club members and the wider community.
The analysis of the current workforce ensures all training is up to date and the Club is operating at its best.
Adopting more organised systems and structures will help the Club run more efficiently and effectively.
Addressing issues such as equity and child protection should increase parents confidence when choosing the correct Club for their child can be assured that their children belong to a safer Club.
Updating policies, training and systems shows confidence and increased productivity.
ClubMark provides recognition for high quality Clubs.
Members can be sure their club is a well-managed Club, striving to offer the best in coaching and sports development.