Lockdown 3.0 OC Club Take Away Menu
Whilst Lockdown 3.0 continues the OC Club is open for take aways. Let JJ and Georgie help you by cooking breakfast, lunch or dinner over the weeks to come. Dial 07398 638907 to pre-order collections and for local delivery (within 2 mile radius).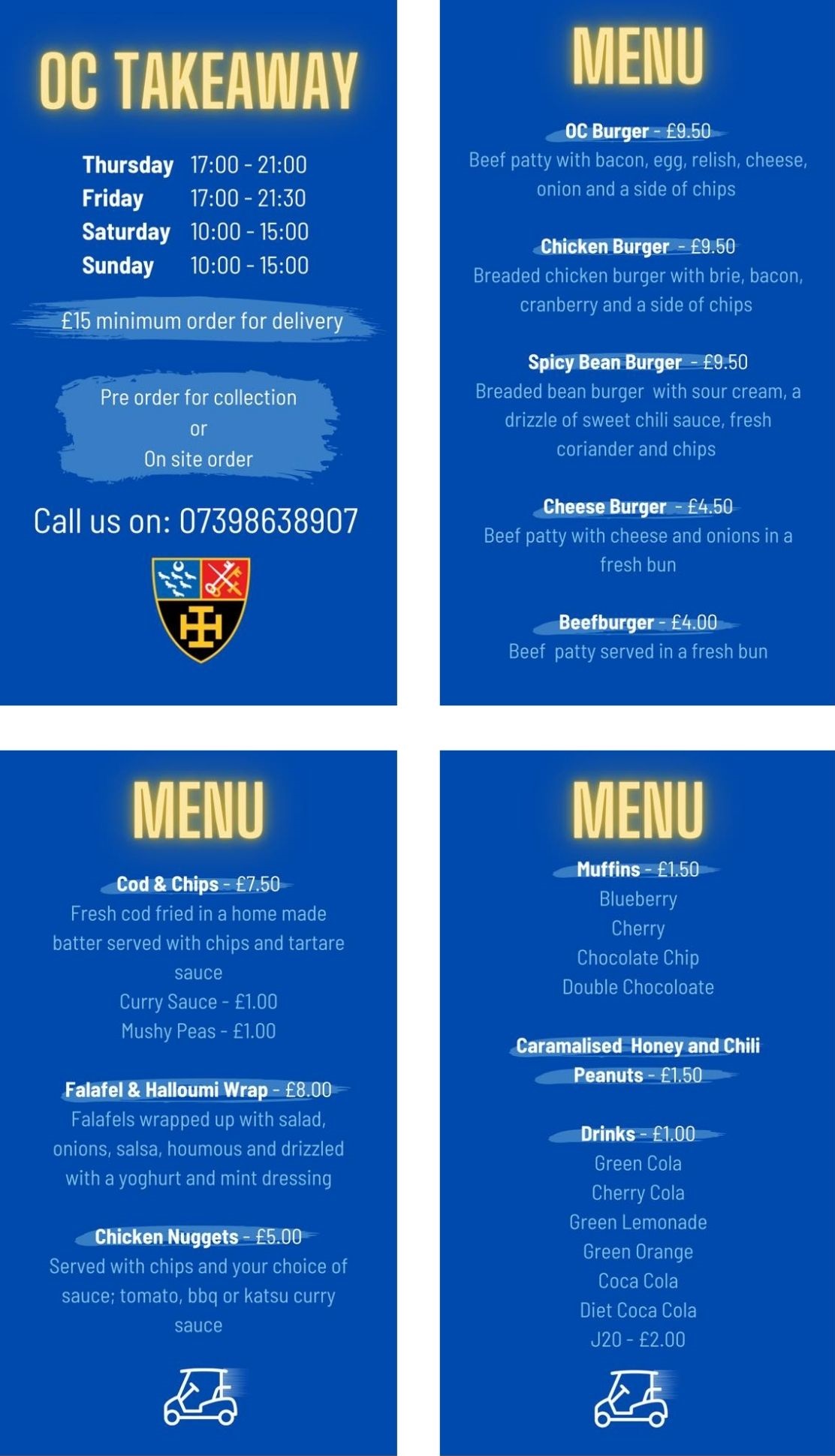 Facility Hire – Venue or Pitch?
If you're looking to hire the club for an event, astro pitch or one of the other sports pitches then please contact JJ Griffin, Old Cranleighan Club Manager on:
Phone: 020 8398 3092
Email: jj@oc-club.com