TURNING THE PITCH BLUE
Calling all senior and colts players, parents and friends!
As many of you are now aware, we are in full flow with fundraising activities at the club. Our plan is the ramp things up over these final few weeks before the 2017/18 season waves goodbye to us all.
What's been happening? Well its been a hive of activity:
The Ladies Team have been frantically baking every weekend and selling some of the most delicious cakes ever to hit Elmbridge. If you haven't tried one yet, get in quick this weekend or next before the OCs bakery closes for good.
On Saturday night the Mens 2s ran a hugely successful and highly entertaining Race Night at the club. Much money was gambled, much money was raised… many heads were sore the next day!
While on Sunday the U6s all turned up with their faces painted. We had monsters, dinosaurs, superheroes and fairies, to name but a few! It was such a fun session for all involved 🙂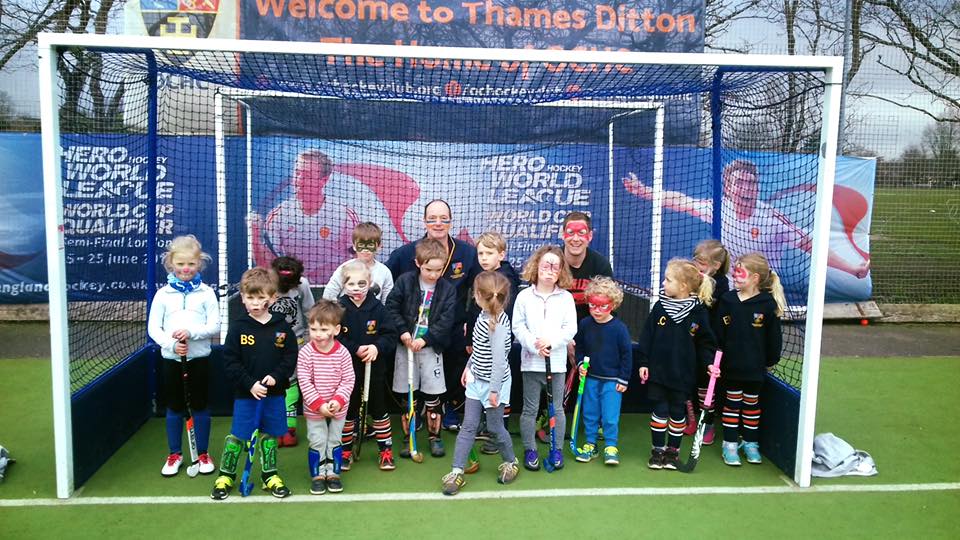 Moving forwards, each week we will be adding a quick update like this. As each team raises their money, their section on the pitch below will start to turn blue. Each square is worth £100 and each team or age group has a £2,500 target. Once all the squares are blue, we will have raised required funds to get our new pitch! How exciting is that?!!
These next few weeks are going to be crucial. We need a huge team from everyone associated with the club to hit our target.
Your support is massively appreciated!
The Astro Committee