A week later than planned but the Ladies match reports from last week – not much to report from this week thanks to Jack Frost freezing all our pitches… better luck next week!
Congrats go to the Mens Hamstrings for drawing away to Tulse Hill and Dulwich on Saturday 21 Jan – report to come???
Ladies 1st XI vs Merton 1s (A)
5-1
With a motivational quote from our esteemed coach circuited on our VERY active what's app group, we were ready for the match against Merton Ladies.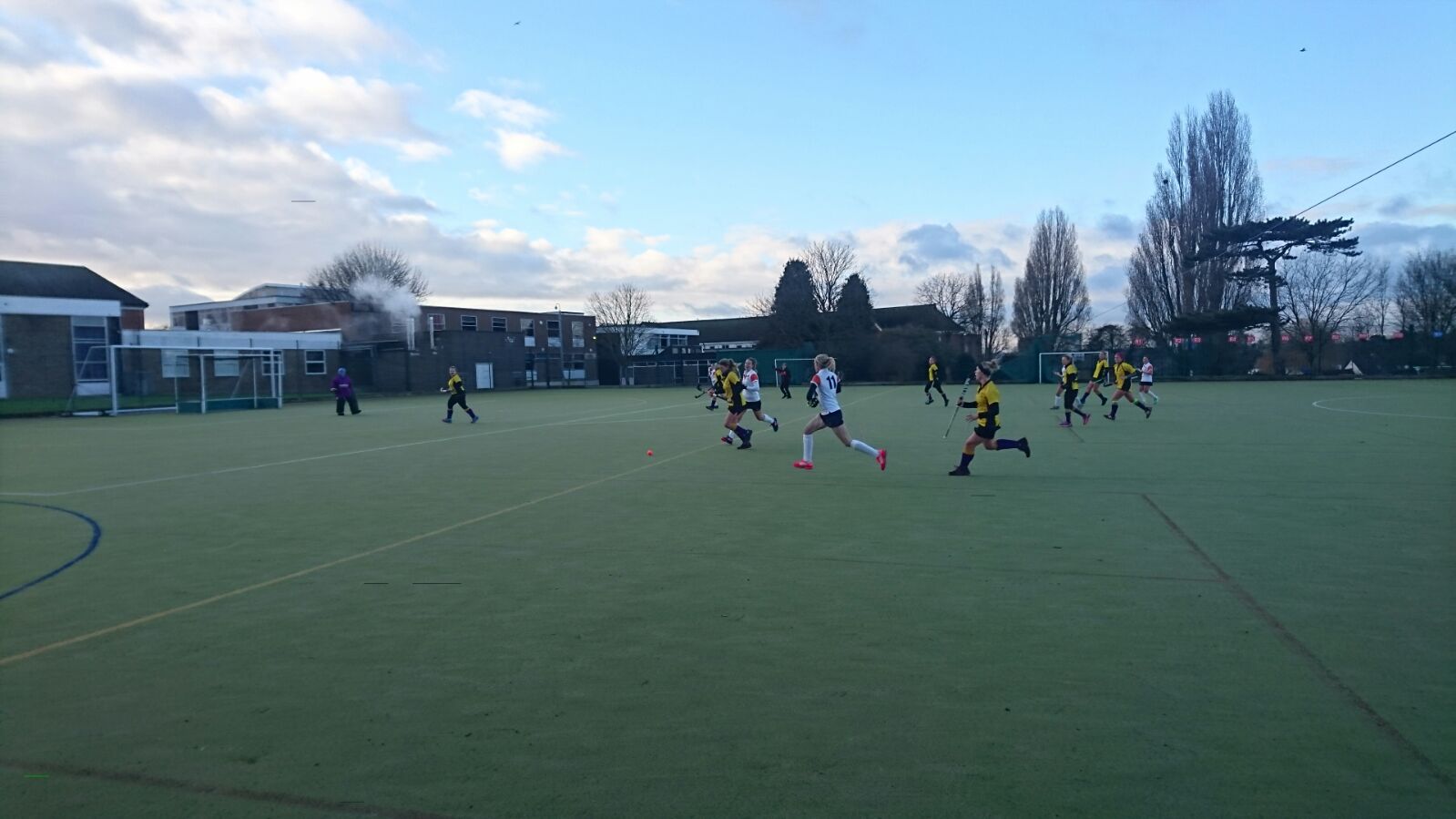 Throughout the first half, Georgie positioned herself well in the D, resulting in early goal success. Unfortunately she did miss a couple of open goals after this!  Dan will be pleased to hear that we scored 2 goals from short corners, skilfully delivered by Richie on both occasions. Jax had an awesome game – scoring twice. Both times were a result of some lovely team work, first with Georgie, and later and with Georgia.
There was not much play for the defenders – Beth even said it was a 'bit boring' as one point. But she spoke too soon…… Nobody is totally sure quite sure of the detail, but Merton Ladies made a break. It was one on one. As Merton came towards Beth, she through her stick away! Capitalising on this moment, the Merton player passed into the D where her team mate was waiting to slap the ball away.
As I write this I am thinking that maybe Beth should have got DOD for 'losing' her stick like this?  But instead it was me (Ali) again (which makes it twice in a row). This time for head butting the umpire. In my defence I was trying to get the ball, and he was in my way! Another DOD contender was Nicki for a failed ariel – lifting the ball to land neatly on an opposition's stick. But if you don't give these things a go, you don't know what's possible!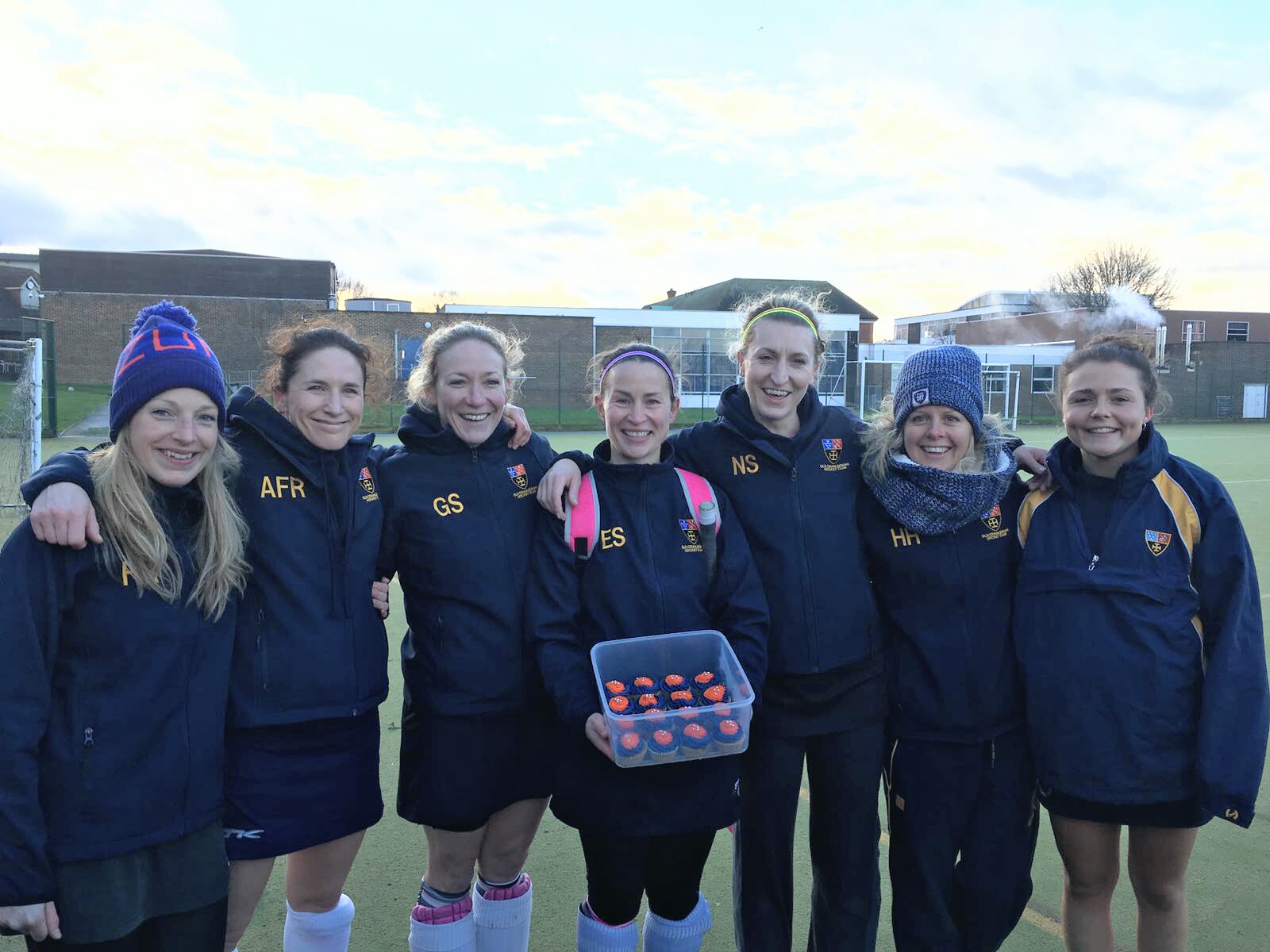 As Dan was still down under, coach Helen did a great job of managing substitutions from the side-line. And she brought birthday cakes (with OCs coloured icing of course) to celebrate all the December and January birthdays. Happy Birthday again to all of you, and thank you Hels!
Final score 5-1.We are second in the league, just 1 point behind London Academicals. ALL to play for!
OC Vamps v Woking 6s (H)
3-1
This was a top of the table (us) v bottom of the table clash.  We were feeling pretty confident, especially with an injection of some 1st team players.   For once, we got off to a good start, with May converting a penalty corner.  We had the majority of the possession, but somehow, they levelled the game soon after.   Conditions were interesting with a very saturated, slow pitch.  Jane had a Forest Gump moment when she decided a long ball wasn't worth running for, until we all shouted "run, Jane, run!".  She got the ball with about five minutes spare.
Woking seemed to have a few changes to their line up, most notably an Amazonian sweeper.  It's not often you feel one player can make a significant difference to a game, but this giant cut out about 90% of our attacks.  If I had been the Woking goal keeper, I probably would have gone in for a cuppa.  From our point of view, a very positive change to the Woking line up was their lack of 'Shouty Coach'.  We've all had to endure these thoroughly irritating people, but I suspect the Woking players felt the same due to his contradictory instructions.  'Run away!  No, close them down!'  Do I not like that!  (RIP Graham Taylor).
Apart from Amazonian lady, I feel the other reason we couldn't get a grip on the game was Debbie's most out of character performance in front of goal.  Debbie is our superstar – able to run at defenders and befuddle goal keepers.  Not this time.  It was surreal watching her mis-hit, culminating in an AIR SHOT!!!!  She is also a very proactive technical consultant, so it was with great satisfaction, that I put a patronising arm around her shoulder and suggested "keep your head down and eye on the ball".
We kept the pressure on until we finally went ahead with a great cross from Margaret swept in by Kim.  The relief!  Now we could relax a bit and scored one more from a short popped in by Jane.
It was a great game and thanks to Tash, Laura and May for their invaluable contribution.