The OCHC side in Malta further boosted the club's reputation with two good wins, beating a Malta A side 1-0 in their first match and then thumping the Malta national XI 4-1 in their second.
A strong touring side included Paddy Harman and his 1st XI captaincy successor Ollie Davies as well as a mix of players from the 2nd and 3rd XIs as well as a good number of non regular players who would walk into those sides. Henry Watkinson and Will Howard also played.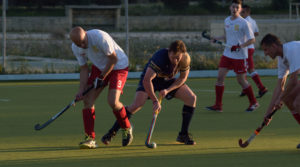 The first match was far from easy, although the four 15-minute quarters helped the less fit. Played under lights on a worn pitch, the OCs looked second best in the warm-up despite Paddy's best endeavours, and for the first five minutes we were distinctly second best. Spurred on by the WAGS in the concrete stand, and aware the game was being shown on TV, the OCs slowly woke up. While the Maltese moved the ball round well, they appeared reluctant to press into our 23 and gradually we took control.
The only goal of the game came midway through the first half, a well taken effort from Will Langmead, but at the other end Ross Kingsnorth was left wondering why he had hauled a massive keeping bag all that way. At the back Man of the Match Rob Merry showed composure and no end of skill, while Davies, Harman and the Roper brothers ran rings round the opposition.
The second match, which should have been harder, especially it came on the back of a long lunch and an afternoon on a boat, was won with plenty to spare. Again, the Maltese warm-up trounced ours, and they also sprung a late surprise by asking Martin Williamson, wrecked by a series of shots on his birthday, to umpire, causing the first strop of the tour from Paddy.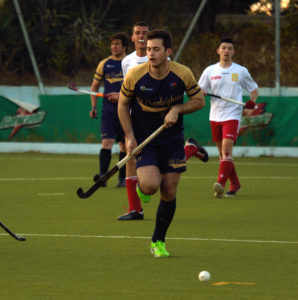 Again the Maltese moved the ball round but we pressed them much harder and dominated the game. Dave Wilson, who impressed throughout, scored a first-half hat-trick and then Paddy stole a fourth. Ross made a couple of saves but his hopes of a Malta clean sheet were ended with the last shot of the tour; salt was rubbed in the wound when he found out it was five second after time was up, the OCHC umpire by that stage struggling to focus on his stopwatch.
The cricket side won both matches while the only blot was Mike Roper's squash V who lost their opening game before fighting back in the second.