Last Saturday, the men's 1st XI secured promotion to the National League with a rousing 5-0 win over Oxford University. It was the culmination of several years' hard work throughout the club and the most public sign of how the OCHC has grown.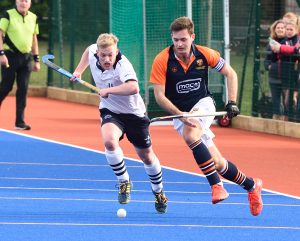 We have been close before. In 1999 we finished 3rd in South Premier and in 2000 5th, but thereafter the wheels came off and four relegations followed. It is a lesson in taking nothing for granted. But whereas that side was based around veterans at the end of their careers, the current 1st squad is young, with an average of 25 and the oldest players being Jay and Paddy Harman who are 28. This side has pressed hard for promotion for three seasons and they now look to cap the campaign with a title/Surrey Cup double.
Ollie Davies, the inspirational captain, was obviously delighted. "To secure promotion from such a tough league with four games remaining is a fantastic achievement that is thoroughly deserved by the current players as well as everyone involved with the side over the previous seasons. The majority of the squad have been playing at OCs for a few years now but the depth we have developed under coach George Pettitt has been key in achieving promotion and attempting to secure the South Premiership trophy over the coming weeks. Credit must also go to manager Nick Ripley as well as the club who provide unbelievable support both on and off the pitch."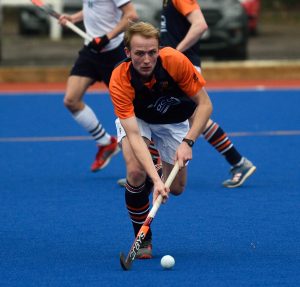 Pettitt, who has been player/Director of Hockey since 2016, wasequally thrilled. "The promotion to national league is reward for those who have worked so hard on and off the pitch in the last decade. Promotion and league success is the biggest reward the Men's 1XI could have given to the committee for their hard work in laying our new pitch. We have a national league squad, infrastructure and 500+ colts section which is taking the club in to the most exciting time in its history. I am confident this group will go on to achieve great things at the pinnacle of English Hockey. On record, I would like to thank all the supporters who have cheered us from the sideline, our Sponsors, Macai, for their unwavering support and to Helen Hawes, our club captain, who continues to lead the club into dizzy heights.!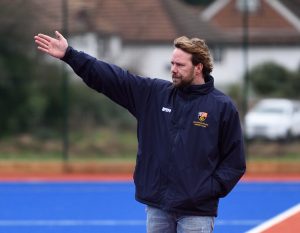 Ripley added: "The 1st XI squad have worked tirelessly throughout the season and thoroughly deserve the promotion. We hope the squad can remain together long into the future and achieve further success for Old Cranleighans."
Club captain Helen Hawes, who did not play for the side this season, had her say as well. "In what is the Club's 90th Year it is very fitting that the celebrations have culminated in the Men's 1s achieving National League status and creating exciting future for the club. For anyone watching this team the energy, skill, enthusiasm, commitment and above all team work they demonstrate to both the junior and senior players is exemplary. They have written a new chapter in Old Cranleighan Hockey Club's history and should be very proud of themselves. We are a club growing at all levels and they have led from the front this year and in prior years building up to this position."