This Sunday, 29th September sees our Men's 1st XI begin their league season in the National League Conference West against Exeter University 2nd XI. The game starts at our home ground at 2.30pm and we're expecting a big crowd of former, existing and young members of the club. If follows a fantastic 2018-2019 season when the Men's 1st won convincingly the South Open League, Premier – Division 1 title and our very own Matt Murphy was crowned the league's top scorer with 29 goals. The promotion was a major achievement for OCHC having never attained National League status and how fitting it should be reached during the Club's 90th Anniversary season and on our fantastic new blue and orange astro. The team also won the Men's Surrey Cup for a fourth consecutive year, an accomplishment that no other team has ever managed in the Cup's 49 year history.
In preparation for the new season we took some time out to speak with Ollie Davies, Men's 1st XI Captain to get his insight into the forthcoming season. Ollie has played for OCHC since 2015 after finishing at Durham University and been the Men's 1st XI Captain for three years.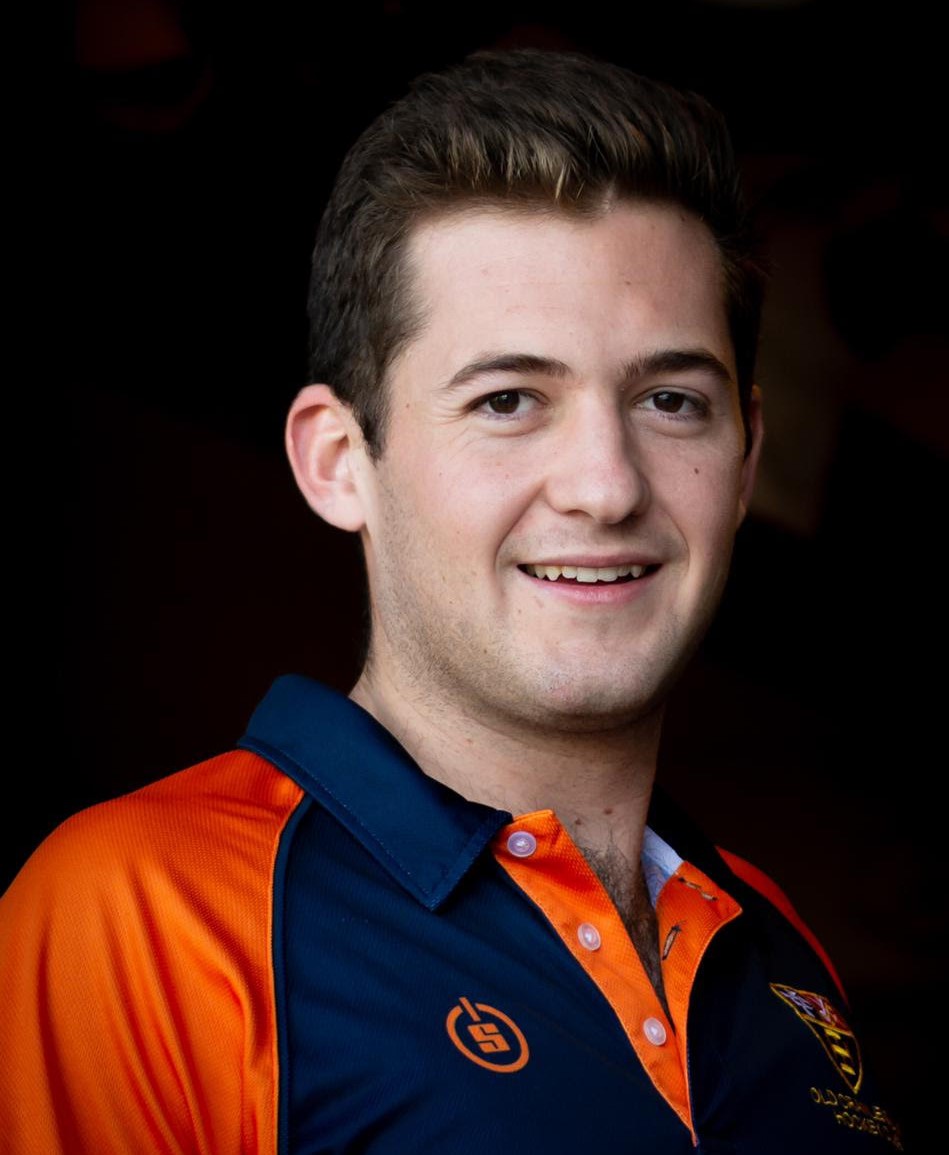 What do you feel is the biggest challenge facing you this season?
Having achieved promotion last year the standard will be tougher in the league this year but the biggest challenge will probably be performing well in the away games given the distance we are having to travel alongside the double header weekends that we have. However, our first season in the National League is very exciting for both the team and the club and we are well positioned to overcome any challenges with a strong coaching team led by George and supported by Nick and Sam. Additionally, we are being supported fantastically by the club and our sponsors Macai ensuring everything runs as smoothly as possible.
What do you hope to achieve this season, personally and as a team?
Given the squad and ambition that we have there is no reason why we shouldn't be able to push for a top three spot in the league, although the opposition are a bit of an unknown so ensuring we secure National League status is the minimum we hope to achieve. Personally I don't have any specific goals except helping the team finish as high as possible in the league and enjoy the season as much as possible, although given that I play at the back I would like to have the best defensive record in the league as a team and also add a goal or two to my National League tally.
Can you describe your best moment from last season?
My proudest moment was being crowned league champions away at Indian Gymkhana after a very long season in the South Premiership, although it would be impossible not to mention beating Old Georgians on strokes in the EH cup in front of a huge crowd on a cold Wednesday night at Thames Ditton. Hopefully we can get some good crowds down on a Sunday this year as the support that night made a huge difference!
Has the squad changed much and who should we keep an eye out for?
There have been a few changes to the squad as we have said goodbye to a few players but also welcomed in some fresh faces which have added to our strength and depth. In terms of new players look out for, Will Marshall playing in the midfield who has joined from Surbiton and the youngster Louis Wright with some pace and skill up front. From last year, it would be hard not to mentioned top goal scorer Matt Murphy and the silky ginger midfielder Jack Smart.
What is the best thing about playing for OCs?
The best thing about playing for OCs is the people and culture of the club. We are very fortunate to have an excellent pitch alongside a superb clubhouse so whilst we train hard and play to a good standard, the social aspect and atmosphere in the clubhouse after a game alongside some of the memorable away days are a large factor in why it is so enjoyable.
When did you start playing hockey?
I played a small amount at prep school but started playing properly at 13 when I joined Cranleigh School and haven't stopped since!
What is the most important skill you can have as a hockey player?
Stick skills are obviously important although there are often different ways to do them and I would say that composure and determination are often equally important and effective.
Who is the fastest player in the team?
Jack Smart likes to think he is.
Who is the best and worst dancer?
Paddy Harman has some serious shapes up his sleeve. Worst is a tough one but Josh Doble would take that crown.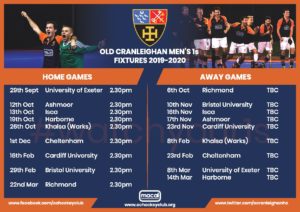 Who is the team joker?
Charlie Lamb – learnt his trade from messing around at Oxford Brookes for three years.
Lastly, a word from George Pettitt, Director of Hockey and Men's 1st XI player:
'The men's 1st XI continue to go from strength to strength. Buoyed by winning the league in 2019-20, our talented squad are driven to achieve further success as we embark on the club's inaugural season in the national league.
An elite training squad of 35 players have worked hard since the start of July in preparation for the Men's 1st and 2nd XI campaigns, and I would like to thank all players and coaching staff for their tremendous efforts. We have recruited some outstanding talent in the off-season, including William Marshall, Louis Wright, Matt Cornwell and Matt Richardson. This has added outstanding squad depth as we also retain the majority of  players who emphatically won the South Premier league last season. In addition, Sam Naismith has been appointed as Assistant Coach and provides a proven track record of delivering success at the highest level.  I hope that these new recruits, combined with some familiar faces, will play an exciting and attacking brand of hockey that will make for great viewing!
Aside from the men's 1st XI, there is a fantastic buzz around the club; we have a thriving junior section of over 500 colts, an ever growing pool of talented players and coaches, and we now field 14 league teams across the men's and women's section each week. Despite our rapid expansion and successes over the last five years, we still retain our friendly and harmonious identity that makes OC's such a unique club!
I would like to thank Macai, our main sponsor, for their support and contributions in helping the men's 1st XI travel the breadth of the West country. Special thanks are also given to committee members who work so hard behind the scenes to deliver outstanding hockey experiences for all members.
This coming season could well be the most successful in the club's history and I look forward to seeing how it unfolds. Thanks to everyone who will be supporting the men's 1st XI from the sides lines and I wish everyone all the best throughout the season. I hope to see you on the pitch, in the stand or by the bar over the next 8 months!