Club sponsors, Visit Cayman Islands are the main sponsor of a fun-filled, Caribbean themed, 5k run in Richmond this September.
Commencing at 7pm on Saturday 11th September, you can watch the sun go down as you walk/ jog/ run round Old Deer Park in Richmond. Aside from it being excellent pre-season training, there are a multitude of other reasons to sign up! These include a Rum Bar and Caribbean food, Cayman Hot Air balloon, Turtle Racing (to win a plush turtle) and live music by Bow Anderson.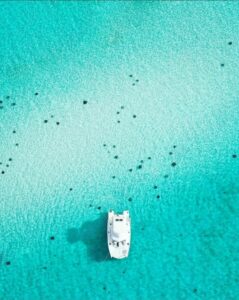 Plus, you will get a Cayman/ Richmond Runfest t-shirt and water bottle – perfect for week night training sessions.
On top of that, you will be in with a chance of winning a trip to Cayman! Every runner will be entered into the draw, which will happen at the end of the race.
If that wasn't enough incentive –  there will be free beer on offer, courtesy of Fuller's Brewery.
With entertainment every 500m, free beer post run and a chance of winning an incredible trip to the Caymans – what are you waiting for?
Follow the link to sign up – Sundown 5k Run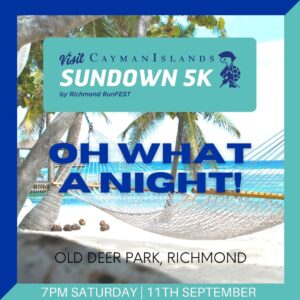 Want to make it a OC Club affair, how about wear your OC's shirt/socks/hat and track your club mates on Strava. See how many members of your team you can get to come along.
Not yet signed up? Follow this link here to our OCs Strava Page