Spencer 3s 1-2 Ladies 1st XI
This season is shaping up to be an interesting one for the Ladies 1s, and Saturday against 3rd placed Spencer 3s, one place behind us on goal difference, was a cracker. We arrived with a 16 strong squad ready to play. As the first whistle went, we went out hard, immediately putting Spencer under pressure. Katie Richards and Laura Sealey were linking up time and time again, passing the ball quickly through their players. Against the grain of play, we had to defend an early short corner. Our defensive, however, comfortably cleared the ball wide. As the game continued, Katie Richards picked up the ball on the halfway line. Turning quickly, she caught sight of Laura making a lead run out toward the left sideline. She thwarted both midfield and defensive lines with a worldie of a pass, which Laura deftly picked up. In turn, she drove into the D, and catapulted the ball high into the back of the net.
Buzzing from the goal, we put the pressure on in the restart, but Spencer weren't going to give up that easily. They came at us hard, linking play and putting pressure on our defence. Their effort paid off, as they won a short corner. Unfortunately, at this point, the umpire heard the disapproval of this decision by our goalkeeper, who may have too audibly complained, with some colourful language. This resulted in Molly Warner being green carded for two minutes. With slight confusion of the rules at this point, players and coach were left stunned that we had to face down the short-corner sans keeper. Despite our best efforts and some incredible tackling, we couldn't quite keep the ball out of the goal. For the rest of the half, the scoreline remained 1-1, and we entered halftime with a rather sour taste in our mouths. We had to be honest with ourselves; we were not playing our best. We were sloppy and lapsed concentration at times. Lauren and Richie gave us some stern words, and we went out with a newfound fire.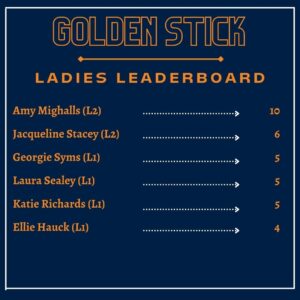 We started as we meant to go on, attacking down the left and right-hand sides. The linking passes continued, from the defence through the midfield and up to the forwards, but we couldn't quite get the last touch on the ball. Then a break – Laura picked up the ball around the halfway line and played a wondrous ball diagonally across the pitch. Ellie, who has sprinted from the top of our defensive D, picked up the ball and made an incredible run down the left. At the same time, Richie has made a looping run behind Ellie, into the D. In her selflessness, instead of shooting, Ellie slipped the ball to Richie who received it in front of the keeper. With great composure, she took the ball around and slotted it into the goal. Generally, the second half was much more in our control, and despite numerous efforts, we couldn't quite extend our lead.
POM: Laura Sealey
Special Mentions: Kitty and Richie
DOD: Molly Warner
Men's 2nd XI 6-2 Bromley & Beckenham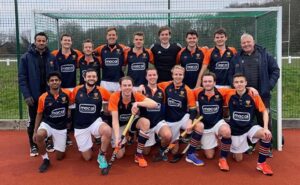 With Tom Cooper's standards on the dance floor sliding just about as much as Dan Ladd's performance on the coin markets this week – down – the OCs were on tenterhooks arriving at TD on Saturday lunchtime. The boys were greeted by a Brom Becks side out for revenge after an 8-3 rout on the opening weekend of the season. We started well, withstanding an enthusiastic Brom Becks press and breaking on the counter to open the scoring, only to relinquish any advantage gained within seconds – reports suggesting that Morris purposefully lost his man to throw off any misconception that he might play better sober than hungover. Allegations into match fixing are ongoing after Bicarabiño inexplicably missed the ball for what was a certain short corner goal. Results to follow.
1-1 at the break, and with Cooper seemingly now miraculously sober after failing to raise his hand when the squad was asked who was tired at half time, we upped our game. With the boys 3-2 with five to go, thank goodness the OCs' strikers' conversion rate more closely resembles that of FRJ's pull to finger ratio, than that of his finger to shag ratio. Full time 6-2 OC's. Onto the next one.
Merton 1s 1-11 Men's 3rd XI
As the regular league season recommenced we had another away trip, 4th in a row, but with the benefit of staying within the boundaries of the beautiful green, rural renown and affluent county of Surrey. A 30 mile journey for some of us took about 1 hour 30 minutes as the journey was punctuated by many a stop along the latter part of the journey to take in the sights of the dramatic north eastern part of the county. The post code of CR4, suggesting a Croydon flavour, was very deceptive. In reality the post code should read KB1 to reflect the architecture of Kabul on a bad day even though there is no airport in down town Mitcham. Thankfully St Mark's Academy had laid on a Turkish bath for us from which we all benefitted pre match as a pile of discarded refugees clothes lay in the corner of the changing room. St Mark was a well travelled guy who spent time with Saint Barnabas and Saint Paul on many religious missions including visiting Egypt, founding the Coptic Orthodox Church and bringing the gospel to Africa. He became the first bishop of Alexandra. Quite when he found time to come to Mitcham is anybody's guess.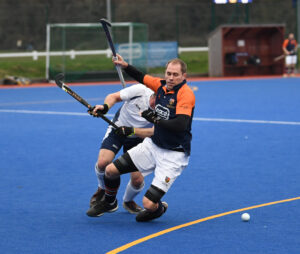 The pre match chat revolved around a female's topless photos in a club and, following an invitation to disappear to the toilets with the said female, to listen to the tinkle on porcelain from outside the locked cubicle. These Carthusians know how to have a good night out. We had to talk about something as after Lewi's insistence all week on our having a white board session 3 were provided but Lewi forgot the pen. He muttered about trying to buy one in the local shops but he omitted to remember the trade embargo imposed by the US. Lewi even had the courage to ask Hannah to pick him up after the game due to his being concerned about the loss of his car to thieves during the game.
We had a score to settle having been turned over first game of the season by Merton but had a game plan to follow in a game that we could not afford to drop points. The pitch was a throw back to TD in the late 90's with the prospect of nullifying the more skillful brethren among our congregation. Many a year has passed since we encountered a sporting surface resembling Durban's Golden Mile beach from where Shep sent his pre match words of advice, well, bigging himself up. The oppo captain even apologised for the state of the pitch and extended his envy of the quality of our TD set up. We shuffled the pack with some positional changes and were very quickly one up with an incisive move finished off by Ed "The Predator" Copleston, the first of his 4 goals. For the bulk of the first half we stuck to our plan and made Merton pay by scoring regularly either side of a 10 minute patch where we reverted to the ills of last week. Eds completed a first half hat-trick with two more classic EC goals with Jake adding another two. Five up at half time and game over.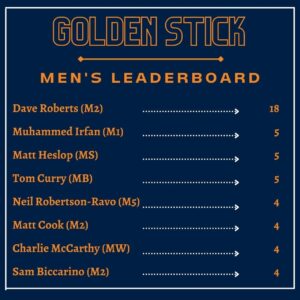 Even Scarney was seen in the oppo's D albeit akin to a rabbit in the headlights faced with either leaving the scene dropping a trail of currant like pellets in its wake or facing having Michelin or Goodyear imprinted on its back. The passing locals were rubbing their eyes in disbelief seeing wildlife in KB1 for the first time in decades. Ultimately the skill demonstrated on page 66 of "How to execute basic hockey skills" was performed with a masterful pirouette and an air shot thus saving us acres of coverage of how easy it is to score goals and a request to English Heritage for a blue plaque marking the spot of Scarneys first goal ever. Goal difference is tight among the top three, ourselves, Bank and Cheam, and it was imperative that we did not lose our way. We did not and regularly added to the tally with Jake completing his hat-trick, nine goals in his last four games, Eds adding a 4th from a long awaited short corner strike, Kenty defying the volume of sand with his silky skills notching a hatrick along with a number of assists and Henners nabbing the 11th, an odd goal as it actually hit the backboards. Thankfully Scarney was not seen repeating his first half D penetration.
A game of 11 goals also had other highlights with an unnamed Carthusian deciding to look to have one Merton's players carded by dropping to the ground when calling for the ball. The ploy was unsuccessful as no one was within 20 metres of our fallen hero but the stunt has won him a place on a rumoured remake of the BBC's calamitous 1990's soap opera El Dorado. Although Max has in essence dictated, Putin style, that Lewi is to be awarded D o D and Kenty M o M I doubt there is much argument to those awards. Merton were very gracious in defeat with the game played in a much more positive atmosphere than in game 1 with their providing two very good umpires who officiated well.
Huge game next week v Cheam at home in another must win game before yet another break in proceedings on 5th February.
Men's 4th XI 3-2 Ashford
A strange but entertaining relegation scrap on the Oaken Lane sandpit with both sides creating – and squandering – chances. We led , perhaps slightly fortuitously, 2-0 at the break but then the introduction of Gav Adair in a creative midfield role turned the match on its head. Two goals inside 50 seconds leveled proceedings but served to wake us from a second-half slumber which said much for Chris Tiss's half-time chat. We had the best of the remainder of the match and secured the three points with a goal on the hour, some slick build-up play culminating in Tiss clinically bumbling the ball home from close range. The win gives us a five-point buffer over second-bottom Ashford.
Ladies 2nd XI 2-1 Tulse Hill & Dulwich 3s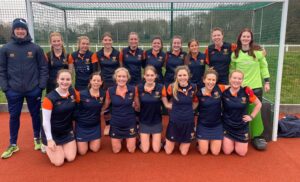 Saturday's match for the Ladies 2Xs against Tulse Hill & Dulwich was off to a great start with the freezing weather lifting everyone's moods and DOD, Daisy managing to forget her stick and buying shin-pads en route. This bad luck carried on into the first half of the game as the oppo scored on the break with an upsetting dribble over the goal line. Thankfully, things turned around from here on with our three Poms, Amy S blocking all attempts to get past her and making great runs down the line, along with Hattie C showed off great skills in the D with many awesome attempts on goal before our first goal was finally scored off a short corner (all that practicing paying off!) as Miggs successfully reverse sweeps the ball right past the goalie.
The tense period at 1-1 came to an end two minutes from time with a beautiful cross from Sylvie to Miggs who added to her goal count with an unbeatable bat of the ball straight into the net. This gave us a deserved win of 2-1 as we were kindly helped out by M1s, Ben who came along to run the bench.
Ladies 4th XI 1-2 Old Kingstonians 3s
The day started cold but not icy. With the return of the latest Covid sufferer Paula we had a strong squad of 15 which was good as we were against joint top of the table OKs. Unfortunately Niki was still isolating but thankfully Evie stepped in which meant Kim (who had offered to sacrifice herself) gave a big sigh of relief. Kate had a plan and an injured Jane took welcome control of the subbing from the sideline.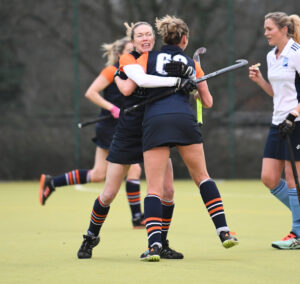 In the first half we had a good deal of the ball but couldn't quite get it in the back of the net. Evie made some great saves but OKs forwards were moving all over the place which eventually resulted in their first goal. Half time and we were feeling optimistic and raring to get back into the game. The subbing was still working smoothly but OKS finally won a short corner, which Inge stopped from going in the corner of the goal with a move which was congratulated by the opposition! But despite this they still scored a second goal. We didn't give up and had many a short corner and finally we were rewarded when a run down the left wing was fired in to Sophie, by Suki, in the D who calmly slotted the ball past their keeper.
Now oks began to get a bit worried, with increased barging, plain rudeness to Sophie and questioning of the umpires decisions (although we did agree a long ball off the back line should have resulted in a long corner instead of a 16). Holly had been running her socks off down the right wing but was taken out with a high ball and had to be helped off the pitch. Suki's GPS tracker confirmed that she had literally been all over the pitch. Yet despite our great team effort the score remained 2-1.
Last word to our captain Kate who said that we played really well and made OKs work hard for their win. Thanks to Hilary and Dawn for umpiring. A welcome cup of tea (thanks Lesley) inside the clubhouse at last where we could all go gooey eyed over Sophie's baby as he pulled faces at us all.
Men's Over 40s 8-0 East Grinstead
It was a fairly mild January afternoon and the next round of the cup rolled on. There was evidence a plenty all had enjoyed Christmas, CB had a new stick, Rippers and Andy had new coats, Goalie had some new random green shoes but stranger still some of the team had new tight trousers that they chose to wear under their shorts, very odd!
Anyway on to the hockey. We started strongly and Packers scored early to set the tone of the game, thus followed a fairly dull period of about 40 circle penetrations and just as many shots but no goals. In fact it got so bad coach Cato was heard on the sideline uttering he'd lost count of the forwards shots at the goalie and stormed off. Things turned around and we found ourselves 5-0 up at half time. More goals followed and Gerry completed his hat trick and some other people scored. Then the game was turned on its head by two yellow cards, one completely unjust and the other rightly deserved, but I shall say no more…. By turned on its head I mean the shock really was that OCs kept a clean sheet and finished comfortably, not true to past form at all. On to the next round!