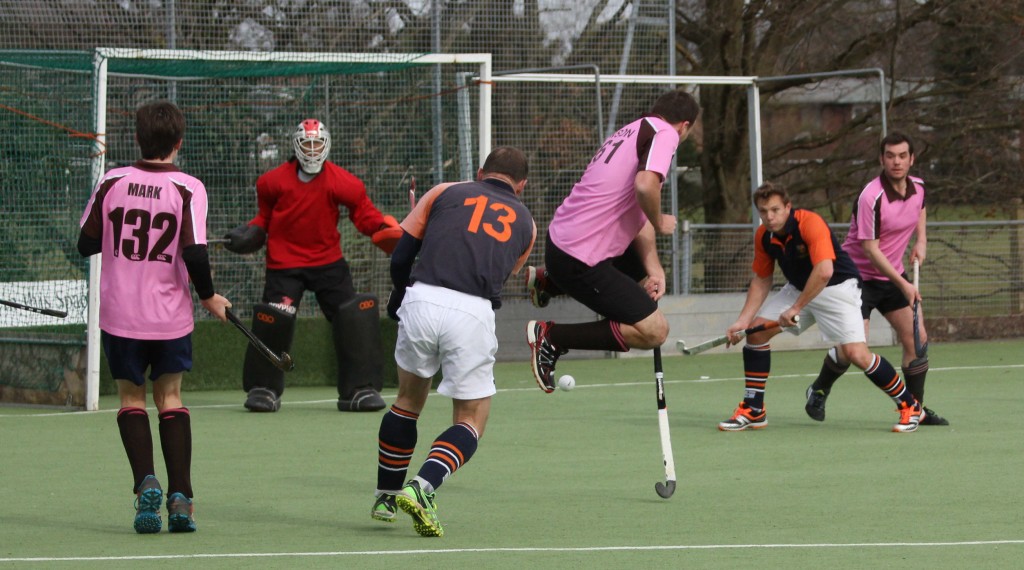 With the 1st XI brought down to earth after their excellent defeat of Havant with a 3-5 loss at struggling Milton Keynes and the 2nd XI losing a mid-table struggle to Croydon Midwhiftians 1-3, all attention was on the 3rd XI and their bid to win the Surrey 2 title. Eds Copleston reports:
A double header weekend saw us travelling to Bank of England on Saturday and then the crucial top-of-the-table clash with Teddington on Sunday.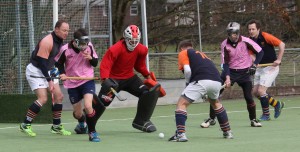 Bank is never an easy trip and the first game proved to be a thriller. We started off poorly both with first touch and general structure as we had a few guys playing out of position. We took the lead however and despite Bank pulling one back went into half time 2-1 up. The next 15 minutes was probably the worst we have played all season as we tried to force place. We lost composure and the lead before going behind for the first time since Oxted in November – 3-2 down with 20 minutes left. It was at this point we demonstrated the kind of character that wins leagues. Our structure came back and we controlled the game from the flanks with Bish equalising on the hour and Darren scored the winner five minutes from time and the team erupted. The passion was evident and we did deserve this scrappy win as we held the ball in the corner against a team that had taken us all the way. Full credit to Bank – they didn't stop fighting till the end.
So three points from a possible 6 for the weekend and we had a few weary bodies arrive on Sunday at the fortress ahead of the big clash. Small mention to Chris Bents who called me at 9am wondering where everyone was for a 10.30 meet. It is games like this that one looks forward to in a hockey season when top place is up for grabs. We started very well with us switching the ball across the back and through the midfield to create a chance that supervet David Knapp converted to put us ahead. Teddington were strong and came back with a good spell of pressure that resulted in a short corner and an equaliser; 1-1 after 15. Game on.
Now came a spell that we can reflect upon as the best hockey we have played. Eds converted a Knapp shot and as Teddington sat back we dominated possession and converted well. Smudger claiming two and Knapp another as we went into half time 5-1 up. We knew the next goal would kill off the challengers but came out too defensive in the second half, letting Teddington control the ball albeit mainly in their half and without them seriously threatening to score.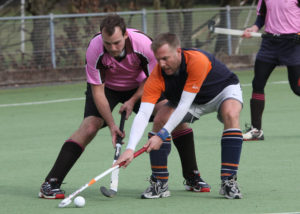 As the game petered out Teddington hit us with two goals in as many minutes, but experience told as Knapp did his head-to-the-corner-with-the-ball routine and eventually won a short corner, Eds converting with the last strike of the game.
A final score of 6-3 was probably a fair reflection of a great contest of two committed sides in search of the title. So goal achieved this weekend and well played to all involved. Three hard games coming up against top five teams and we can't afford the complacency we demonstrated in November. But for now it's time to reflect on a wonderful weekend that has very much kept the dream alive.