Some may say that the shy and retiring skipper of the Men's 3rdXI pulled off sporting alchemy this season, transforming his team from a leaden and unimaginative ramshackle into irrepressible title champions and the gold-standard of the club. The statistics speak for themselves – played 20 won, 17 drew,2, lost 1. 115 goals including an almost record breaking 17-1 win over Oxted at home.
Shortly after the season had ended, I got the chance to sit down with the alchemist himself, Eds Copleston, to find out just how it happened and ask him about his vision for the future.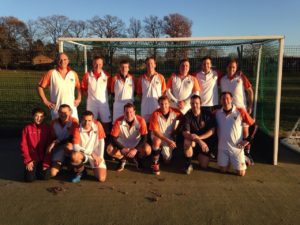 Jay Harman (JH): Thanks very much for taking the time to answer a few questions for the website, especially during your time off here in the Middle East. I suppose the first thing to ask, after such a long campaign, is have you recovered yet? Has it all sunk in?
Eds Copleston (EC): Hi Jay, it's an absolute pleasure and thanks for coming out to Abu. Honestly, I think those are the wrong questions. People only talk about recovery and letting things sink in when the job is finished, and that's not how I see it at all. When I took over this team the plan was always to get back-to-back promotions to put us into Prem, so most of my work is still ahead of me. Half of my work is still ahead of me.
JH: Ok, so just focusing on this season then, what do you think was the key to your team's success?
EC: Winning leagues doesn't come down to just one thing, Jay. What are the keys to our success? The squad gelled together incredibly well early on and the passion for achieving our common goal was tremendous. Without that camaraderie and dedication, you're just not going to win leagues.
JH: But there must be one or two players you can specifically highlight as being instrumental to the success of the team?
EC: The answer is no, because we were strong all over the pitch, but I can mention a few. I would single out Nigel (Hawes) and Christian (Davies) as they both displayed phenomenal commitment and support for me throughout the season. Tommy, CB and Grimer, the more senior players, also stepped up and played the majority of the season.
JH: You've not mentioned David Knapp there, which is surprising. You two went into the last game of the season as the club's two leading goal-scorers, with just one goal separating you. Do you feel a lingering bitterness about ultimately losing out to Knappy in that respect?
EC: (Laughs) Absolutely not! I put most of those goals on a plate for Knappy, so I can hardly be bitter, can I. I'm happy for him. I'm happy for me.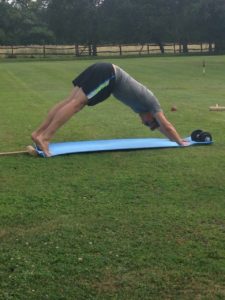 JH: What kind of leader would you say you were?
EC: Am I leader? I suppose history will decide that, but…
JH: I really just meant, what kind of captain are you?
EC: Oh. Well my philosophy has always been balance friendship and respect. Of course the guys look up to me, and I work very hard to keep it that way. But at the same time, you've got to let them know that you're just a regular guy, just one of the lads. You don't want to intimidate.
JH: And as a captain, is it more or less of a challenge when you've got such an incredibly ambitious team?
EC: It's a good question – not a lot of people recognise that it can be harder to steer the ship when the wind's in your sales. But truthfully, I wouldn't want it any other way. As I always say 'it's tough at the top, but I like the view'.
JH: Of course, you've also captained the 1stXI in the past. How would you compare this with the league title you won with them a few years ago?
EC: This is sweeter. That year, we had a squad that had been knocking on the door for some time, and there was always a feeling that it was just a matter of time. But this 3s team finished in the bottom half last season, so what we've achieved really couldn't have been expected.
JH: I was just about to come on to expectations. Now that the cat is out of the bag, so to speak, and everyone knows just how dangerous this OC outfit can be, are you worried that you're now wandering around with targets on your backs?
EC: I don't know about that, but I hope so. B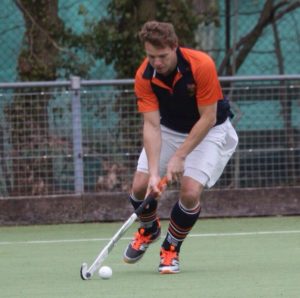 ring it o
n!
JH: Obviously any team is only as good as the club that it's a part of. I wonder if you could describe how important the wider club has been in supporting your success story?
EC: We have a motto in the 3s: Club, Team, God, Country. The club comes first.
JH: Final question, how are you going to repeat the trick next year?
EC: I don't actually think too much needs to change, but improvements can always be made. At the moment I'm looking to strengthen the squad with some summer signings, including an overseas player, and I'm also negotiating a new sponsorship deal. But if we play the way we did this year, the sky's the limit!