Fortress TD sees The 1stXI win 5-2 hosting Lewes, 3rdXI make it 4 wins in 4 and Vamps hammer Epsom, but 2s and hamstrings suffer on the road.
Paddy Harman reports on an impressive 5-2 win for the 1stXI….
It is ironic that this weekend saw both the Old Cranleighans and the University of Durham register a third victory in a row, given Hugh and Paddy's herculean contribution to both hockey clubs. Indeed both players were chief architects of a 5-2 defeat of Lewes.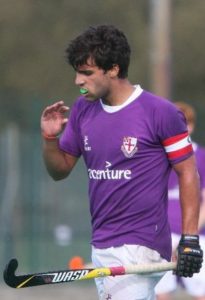 Lewes actually took an early lead after Page conceded a clumsy short corner and the resulting drag flick nestled into the very top corner. But the OCs soon established a near complete dominance on the game. Sustained pressure yielded two exceptionally well taken goals from the ever impressive Gilo. Unfortunately our first half momentum was stunted thanks to a foolish yellow card from Nick Ripley (his 85th in 104 OC appearances).
Jimmy, enjoying one of his best performances for the club, added two more goals – surprisingly one was a drag flick! And Hugh finished off our tally with a cunning short corner strike. However the last seven minutes was a bit like that scene in Scarface where everything just kicks off and everyone goes completely mental, but the damage was just limited to one goal before a welcome final whistle.
A big thank you to Stu Ripley for stepping in to help out the lads, much appreciated. Goes without saying that he had another very solid game. Also goes without saying that he received another yellow card and conceded another penalty stroke for another horrendous tackle. Legend!
Eds Copleston reports on a game that brings the 3rdXI closer to the record of an unbeaten year….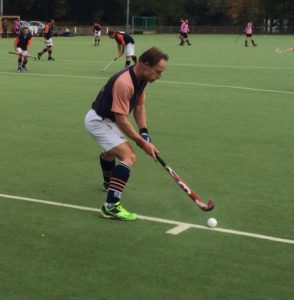 Again we entertained Teddington who were third in the league and looking to upset the leaders on home soil. Think again. We started well and controlled with good ball speed. Knapp scored through a well worked move from the rejuvenated nick Lewis and we went into half time one up. CB controlled the game well in the second half and eds put us 2 up with a quality deflection.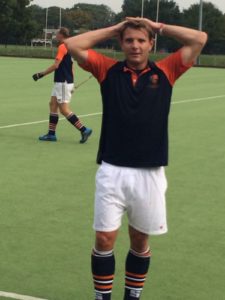 Complacency led to a teddington goal but we regained momentum with man of the match Charlie Packham beating 2 men and finishing. Packham then scored again and dick of the day eds missed a sitter but this was good win on home soil. The dream double is now alive and 3 weeks away from an unbeaten 12 months for the 3s.
Thanks to the dream team of Martin and Virge for umpiring a good game played in excellent spirit.
Nici Goldsmith reports on the Vamps 8-0 victory over Epsom
On a dull October morning, the OC Vamps continued their quest to be promoted in their first season in the league. They continued their winning streak and remained at the top of the table with an 8-nil victory over Epsom. The first goal took some minutes to arrive, but once scored, the floodgates opened and four goals were scored in each half. Sally Scholey scored three, as did Katherine Stoddart, with current top scorer Kathy Davies and Margaret Huse scoring one each. Overall, the score did not reflect the standard of the opposition who were playing with a kicking back, but the team are happy with their progress to date, although London Wayfarers are on the same number of points with a game in hand.