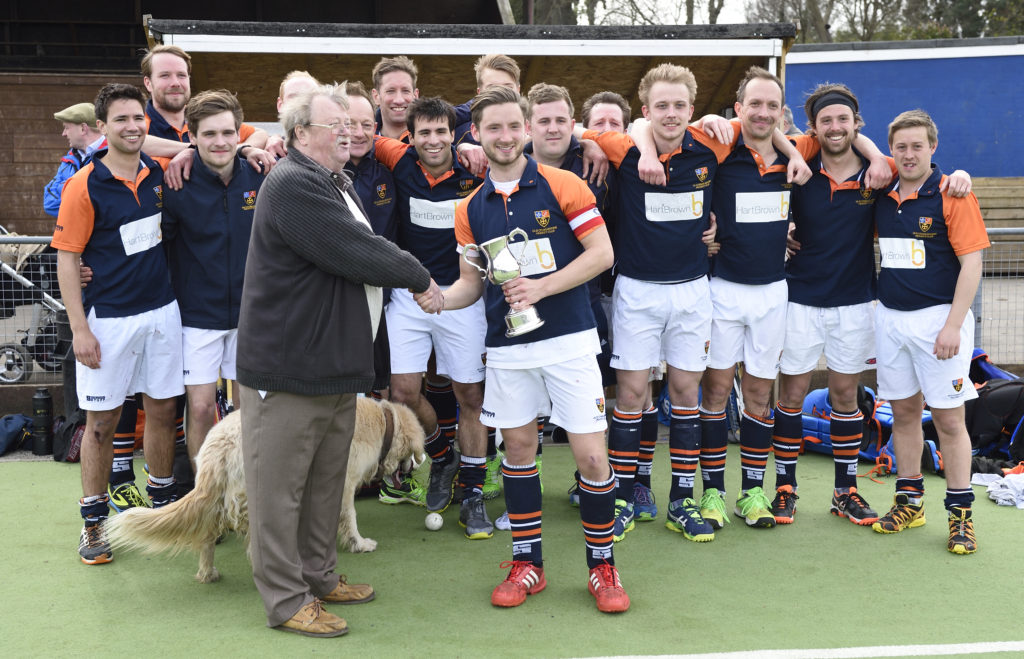 The 1st XI won the Surrey Cup for the first time with a convincing 4-0 win over Purley Walcountians at Thames Ditton (match pictures here). Pin-up Paddy Harman reports:
The best thing about history is making history. This was one of the great days, as the  1st XI lifted aloft the Surrey Cup for the first time in the club's history. In front of a sell-out crowd at TD the OCs waltzed and sauntered to a 4-0 victory over Purley. The perfect end to a fantastic season.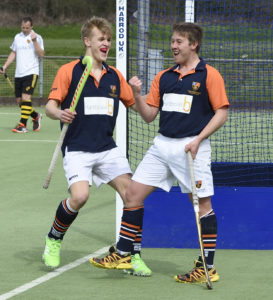 George Pettitt opened our account with an exceptional first time strike into the top corner, a goal of the highest quality in an otherwise lacklustre first-half where we dominated possession but failed to take our chances.  Purley fought hard and at times looked dangerous on the break but were for long periods chasing the game.
Harry Thomas added the second midway through the second half, majestically skinning the keeper after intercepting a loose pass. But the star of the show was David Knapp who provided one of the most thrilling cameos in the cup's history. In the space of eight second half minutes the club legend won a penalty flick, scored a penalty flick, won a short corner, scored a short corner. The man's still got it!  He admitted that his heroics came 30 years after his first appearance in the final for Guildford, a game so long ago that it was played on grass.
The only blemishes were Gilo's missed penalty flick and his childish yellow card. Unbecoming of a bloke widely regarded as the most gifted sportsman ever. The final whistle was greeted with a chorus of euphoric cheer and the celebrations commenced: DJ Bravo, jaegerbombs, hot-dogs, selfies, banter, best mates, etc. One of the great days.