Men's 2s  6 – 2 Old Tonbridgians
This monologue is written from the perspective of this week's MoM, David Roberts.
Dear Diary, Today i'm feeling fresh, kids behaving, that must mean goals today. Oh, and no Harry Lankfer, result. I'm excited for this one. I must remember to tag Katy in my instagram post this morning, that way she wont get angry when I get back from the pub, 3 hours after I say ill be home.
Pre match nerves.
I felt good in the warm up, there was something about having Donny back in the team that bought out the paternalistic side of my game. I decided to contribute to the team talk, I think my words of encouragement were well received, I even heard one of the boys saying 'thanks captain'. Do I regret giving up the captain's band? No, Biccs doing a great job, Katy would have killed me.
The match – We kicked off the game quickly, the centre halves already causing havoc, I knew I was in teh game. Bloomfield received the ball on the edge of the D, I was shocked he looked u and found me in the D… Nonetheless, I received the ball and scored. I felt fantastic, today is the day.
Another 2 goals from me and I knew that I was on fire. The team chuckled whenI muttered 'Fudge harry Lankfer'. Upon reflection, perhaps his more macho presence in the team was having an effect on me, I felt more free today, more flowing, and so too were the goals.
It was fantastic to see my good friend Tommy Cooper on the score sheet, I always enjoy playing with him.
I also felt a sense of accomplishment when youngn's Cal Tinker and Ajay worked together on 2 occasions to put away 2 well worked goals together. I've been coaching them this season, seeing them improve and get their names on the score sheet made me very proud.
The game finished 6 – 2. I didn't really care about the result, I just wanted that Golden boot again. 2 more games before Lankfer is back, I need to make the most of this. I was disappointed not to have any content of my goals for instagram this week. Oh well, a photo with the match ball will suffice.
I look forward to writing to you next week. DR.
Ladies 2s  3-4  Teddington 3s
The ladies 2XI started out with a good warm up and maybe should have realised how things were going to go when the umpire interrupted our warm up as he had to "check the goals!"
Early on we went 1-0 up through a great passage of play from the back through the middle to find Tabby who had a shot which was rebounded and Eva managed to slot it past the keeper at the post. I think there was a sense of relief that we had opened our scoring account! Very quickly Teddington equalised, 1-1.
The game went end to end with some awesome defending and tracking back from our midfield. A turn over ball and we had a break with Nikki on the ball. She carved her way through the midfield and passed the ball into the D. Picked up by Miggs, who committed the keeper and dragged the ball to the left to score reverse stick. 2-1.
At this point we were feeling slightly hard done by as decisions weren't given our way or feet in the D missed on an occasion or two. Finally a short corner awarded. In true 2s style, we were unable to convert but not for lack of trying. The keeper was a good shot stopper.
Half time 2-1. After a positive team talk we headed out, 0-0 mentality.
The half didn't start in our favour with what felt like a brief onslaught of D penetrations but we defended well. We turned this around and found ourselves winning a short corner. With Pricey at the top of the D, who slipped it to Miggs who scored near post 3-1. The game was ours, although we still had 20 minutes to go.
Now it was if the gods knew what was to come as the heavens opened….
In what can only be described as …. (I've chosen my words carefully!)… disastrous umpiring, we had a player sent back to the half way line at a short corner, two further shorts awarded in that phase of play which resulted in a P flick being given (and a player green carded for "discussing" what the flick was for- we won't discuss how the rules were "interpreted" to award the flick in the first place.) 3-2.
The next part of the game doesn't need much description apart from it went from bad to worse with regards to how the umpiring affected the game. Tabby was fouled and down on the floor, the umpire deemed her not to have been fouled and they managed to score. 3-3.
With 5 minutes to go Teddington scored again 4-3. We just didn't have enough time to answer back and over come the 13 vs 11 the second half turned out to be.
There were huge positives to the game that we walk away with:
– we broke our short corner scoring drought!
– We played beautiful linking hockey
– We played to the base line
– We played with tenacity and passion.
We move to next week in desperate need of points to take us out of the relegation zone. Let's go girls!!!
Goals: Eva Turner, Amy Mighalls (2)
POM: Amy Mighalls
Ladies 3s  0 – 2  Barnes 4's 
So a top-of-the-table game today, we had to come out hard/fast and be in the game from the off, which I can happily say we did. Our focus has always been to play as a team, moving the ball early, working for each other. We played well for the first half, far from being camped in our D we had as much attack as Barnes, we both had to defend a few short corners.
Half time and still 0-0, a great chat from Ben and we set off. We kept Barnes at bay for another 20 mins and when they finally did score they cheered like they had just won the lottery. A second goal followed not long after so although a bit disappointing with the result but happy that for much of the game we were playing as a team. Our backs defender really well with Livvy POM, the mids worked hard to help defend and be part of any attack and the forward made sure we did get the ball on target and make their keeper work, we even had a short corner on target.
With Molly & Ben on the sidelines and in charge of the bench (thanks guys/gals) for the first half, it defiantly helped. Another game in our league and we would have won.
Goals: 0
POM Livvy
Thanks Phil & Cookiey
Men's 4s  4 – 3  Merton 1s
Two Sams sung louder than the soprano in Der Ring des Nibelungen. Yet another key game in our quest for a league title against our great rivals Merton. After last year's very difficult season for Merton and following our 3 – 0 loss in November Merton were a realistic threat to our promotion and title ambitions. A club rich in history, having been formed in 1893, Merton are a clear example as to how to turn the ship around with good planning and structure. A healthy colts set up augurs well for the future and promotion should be a very realistic prospect next season. Clubs with a history such as Merton's need to survive the difficult times as too many clubs have gone to the wall in recent years.
Our squad was ravaged by unavailabilities and the loss of Ben S to the 3s following his superb and goal scoring performance for the 3s last week. Our loss is the 3s gain and we imagine that he will retain his place in the 3s for the remaining 5 games. However we were assisted by Stormers having a blank weekend resulting in the stepping up of Rippers, celebrating his selection for the England O45s summer international season, and "Chuck" Porter celebrating the growth of his beard which is either due to his having an audition for the role of Chuck Noland in the musical version of Castaway or due to his refusing to shave until Liverpool have won two consecutive Premier matches. Apparently he was late for the meet time due to the mislaying of Wilson.
Right from the start this game had signs of being very tight. We dominated possession but Merton had by far and away the best chances with their being extremely dangerous on the break as number 13 was a constant the thorn in the side of our defence and also the umpires. Merton came with the same plan as they had in November but some good saves by Ben, big tackles from the redoubtable Guy, Sam D and Tissy kept the scoresheet blank. Merton were highly organised and played to their plan perfectly.
We deservedly went one down with a worldie finish by their left midfielder who will never hit a tomahawk cleaner or harder as the ball flashed past Ben into the rigging. By that point we could have been a couple down as a number of good chances were spurned by Merton. However we were on level terms when Jake finished superbly following some outrageous 3 D skills to beat and turn a defender keeping him in the hunt for the golden stick. 1 – 1 at half time.
The second half saw Rippers starting to really dominate the midfield and he highlighted the need to move the ball quickly. This brought Brandon and Powelly into the game with both having their best games of the season so far. The turning point of the game was when their keeper decided to try and mount Powelly as he moved away from goal and Knappy dispatched the resultant penalty stroke.
Not to be intimidated Merton nicked two more goals on the break as 2 careless passes within a few minutes gave the ball away expertly capitalised on by the oppo's forwards. With 5 minutes to go Chuck started to threaten from left back enabling us to push higher and overload the left. Sam D converted a short corner and Sam O got in where it hurts and bundled the ball home with about two minutes to go. The Sams sung just as the fat lady cleared her throat.
Another wonderful and extremely important squad win snuck from a perilous position and one that we can be proud of. All in all a good weekend with West Ham winning 4 – 0 and when I last looked at the rugby scores Wales 10 – 8 against England.
Thank you Ravo and Closey for umpiring a tight and very keenly fought game and standing firm when required.
Ashford away next week as the sharp end of the season approaches.
Scorers Jake K, Knappy, Sam D and Sam O
Ladies 4th XI 2-2 Wimbeldon 8th XI
Wimbledon 8s were 4th in the league, so we knew that it would be a tough game. We were eager to get started and wanted to put pressure on them straight away, but they were on us from the first whistle. They started strong and we struggled to react. We were caught napping and they scored their first goal only a few minutes into the match.
We were a little shocked, but wiped it off and kept our heads up. Wimbledon attacked again and we couldn't keep up with them, they were dominant in the middle of the pitch and on every loose ball. Their forwards had a few shots on goal, but Nici made some key saves to keep the score to 1. They had a couple of short corners, but with the pressure Paula was putting on their striker, they couldn't convert any of them. Tash worked hard in defence, forcing them to make mistakes, and Georgia stopped anything coming down the left side of the pitch. However, we couldn't quite clear the ball from our half and despite our determination, Wimbledon finally managed to convert a short corner. We were 2-0 down.
The play was very up and down the pitch and the effort the mid field put into supporting the forward line and recovering to defend was immense. Yas turned the game around, she was dominant in the centre and made life hard for the Wimbledon team. Zoe put in some key tackles and helped us to break up the pitch. We were nearing the end of the second half and Poppy had some amazing runs down the right wing, linking with Ailsa to put some real pressure on their goalie. We couldn't quite get the finishing shot off and some desperate defending by the oppo meant that we went into half time 2-0 down.
We came out in the second half and were much stronger. We knew we were still in the game and were determined to pull the score back. With some great work from Lucy running up the pitch, we won our first short corner of the game. It didn't quite go to plan, but we recovered quickly and Bernie had a great rebound to score our first goal.
It was 2-1 and we knew the momentum had shifted in our favour. The play was still up and down, so although we were now more dominant, we still had to be careful of their attack. Selma was brilliant on the left, making tackles and stopping all of their progress up the pitch. Another great break in the midfield gave Poppy the ball, she was straight in the D and put in a the perfect cross. Bernie was on the end of it to slip it past the keeper.
At 2-2 we wanted to keep the intensity up. The last 10 minutes of the match were hard fought. Both teams were determined to get the winning goal. Our defence was solid until the end. Nothing was getting past. Carolina and Roz were cutting off every ball and clearing it from our D. The last couple of minutes were tense, the oppo were putting a lot of pressure on us, but we keep our heads. The final score was 2-2.
PoM was a 3 way tie today. Carolina was rock solid at the back, tackling and clearing the ball at every opportunity. Poppy was awesome down the right wing, creating real problems for their defence and helped turn the momentum in our favour. Ailsa was everywhere, supporting the defence when they were overloaded, making breaks and getting the ball into the oppo's D.
POM: Carolina, Poppy & Ailsa
Goals: Bernie (2)
Written by Gemma Thomas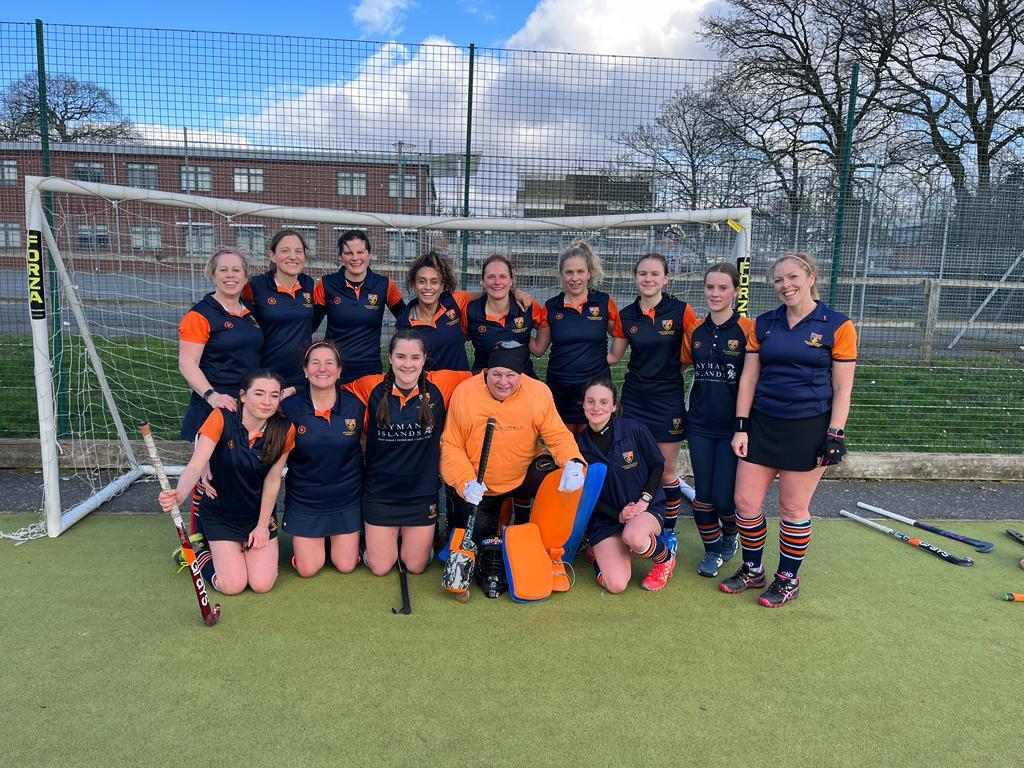 Warriors  2 – 3  Wimbledon
Alright, Right Here, Right Now Everybody Hurts after narrowly losing this match. The team were Good Enough to have salvaged a draw, but the Scar Tissue will heal and in One Week, the All Star Warriors will Believe and Shine On once again at TD v OKs.
The stacked Wimbledon team initially had us Chasing Rainbows, with at least One of their team looking unfamiliar to this level of hockey. Whilst team orders were to Hush, Walkaway and Don't Speak back to the umpires on the pitch, there was definitely a feeling of being Against All Odds with their decisions. Born of Frustration the team did receive two green cards in the game for tackling to Wimbledon's zero, Mmm, Mmm, Mmm, Mmm. How Bizarre. Wimbledon scored first as the ball was left to Linger in the D too long and the loose ball was put Away. We were Under Pressure for most of the first half and we were living a Semi-Charmed Life when Wimbledon missed p-flick for a foot on the line but were able to Hold the Line and restrict the score to 1-0 at the half. You can Say What You Want but we all felt we could Change the score. Everybody started the second half on Fire and we quickly won a short corner. Whilst it may not be one of the Beautiful Ones, it was the Sweetest Thing when Oscar's shot went in off one of their defenders. All The SmallThings that were missing in the first half began to Come Together, we started to look Smooth as we pushed forward and for a while we had the Wimbledon Band On The Run. Almost against the run of play Wimbledon got back into the game with a Lucky break that saw a goal lift into the top left corner beyond both Harry's and Tim's outstretched sticks. Crazy, but on this occasion, we were all wishing for a VAR replay decision.
It was time for a Hero, and Jonty chose a Fine Time to get Into the Groove, receiving a pinpoint pass from Jaime and releasing a Killer shot – Dons keeper, U Can't Touch This. Hallelujah! For a moment made us all Shiny Happy People, however It Ain't Over Till Its Over, and with two minutes remaining our world turned Upside Down as Wimbledon forced a last short corner and despite the rushing defence managing to Stir it Up they were able to get a shot off that somehow found a way through. Something To Talk About in training. This Is How It Feels to taste a rare defeat with no Glorious happy ending but Life is A Highway and I am sure we will be ready to Drive in top gear next week.
Goals and shared MoM: Oscar Samuel and Jonty White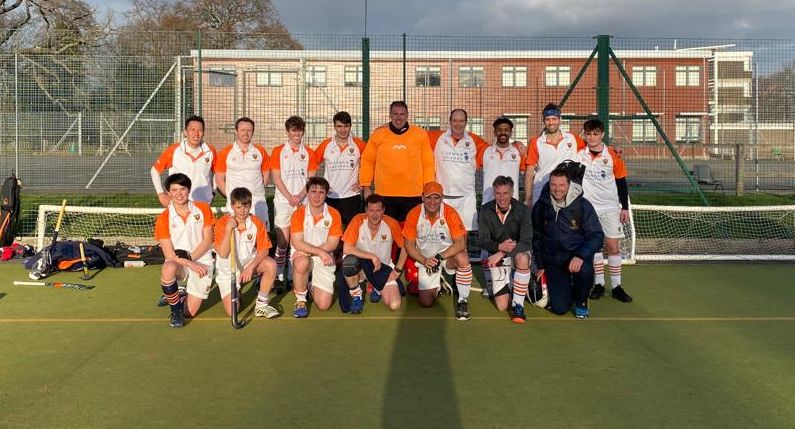 Ladies 5s  3 – 1  Teddington 7s
Faced with the return match vs  a very strong and enthusiastic Teddington, we braced ourselves for a tough game.  We started forcibly with great passing and awarded a penalty corner within 5 minutes.  Unfortunately didn't go to plan and a wasted opportunity.  Teddington then retaliated and fast running took them to our end, but their attempt was thwarted by Kate.  We had another  corner 12 minutes later, but again couldn't quite convert it.  Some nimble passing and skilful play, led to our first goal at 24 minutes.   Another short corner, but no luck despite great planning beforehand.  Then just before half time Teddington evened up the score followed by a short corner, which luckily amounted to nothing. Motivational chat at half time plus an injection of glucose via Haribos and we were fired up going into the second half.  11 minutes in and Charlotte scored off a great pass from Jenny.  Hard work and dedication and another shot at goal from Jenny.  Perseverance paid off and Jenny scored our 3rd.  On a roll now, but oppo retaliated with 2 short corners, however, neither were converted.  Super win and on track for promotion.  Great performances all round.  Goal scorers Jenny x 2 and Charlotte.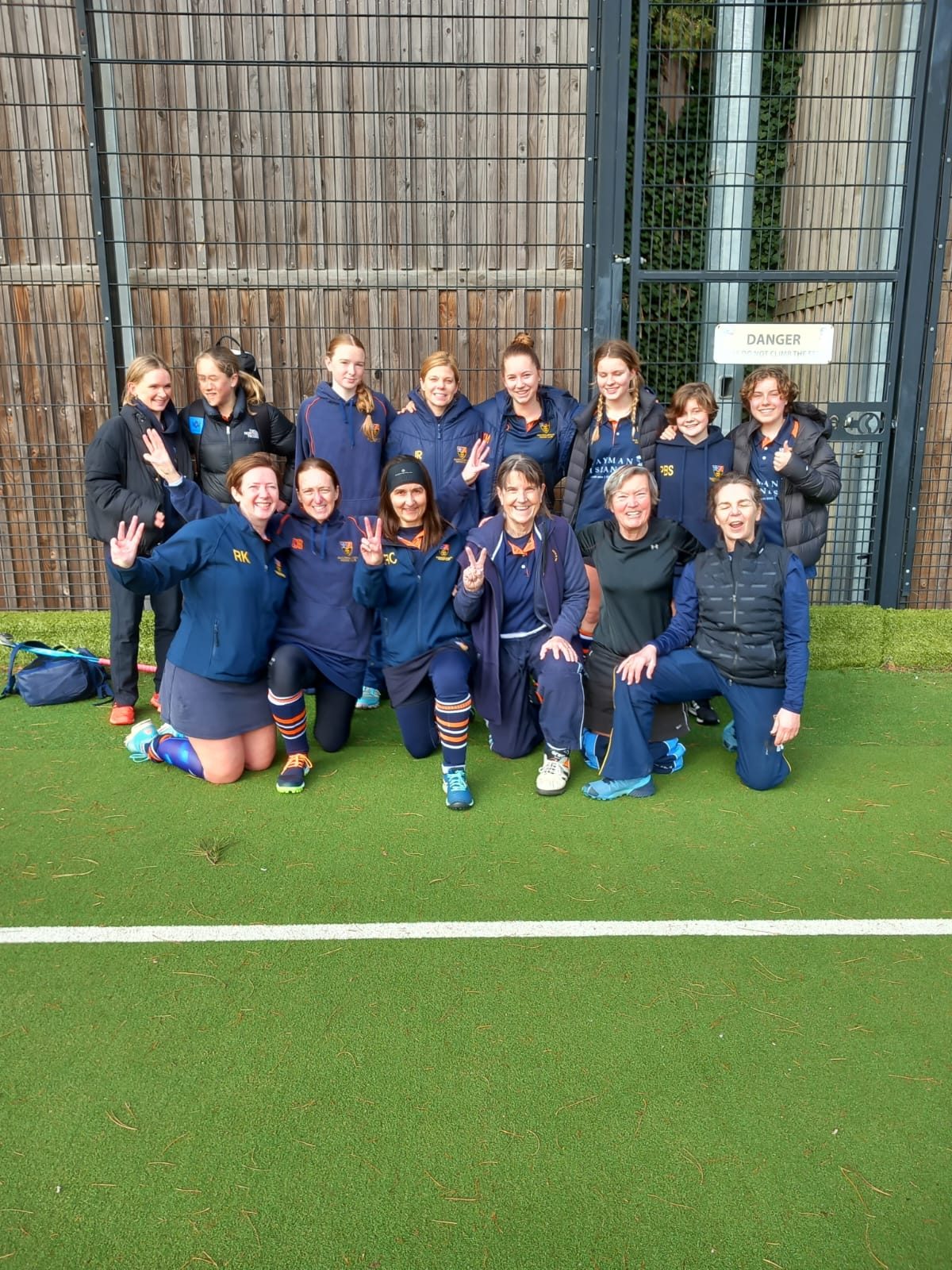 Ladies 6s  0 – 3  Barnes 7s
The sun was shining..the birds were singing..and the 6s were warming up with a bit of a boogie, courtesy of resident DJ Annie. Everyone was in high spirits as we faced top of the league, Barnes. We knew it was going to be tough, but luck was on their side as they quickly scored two early goals. We ended up 3-0 down in the first half; not to be rattled we came back stronger in true 6s fighting spirit (a bit like our commitment to the OCs bar, given half the chance). The second half saw a blinding, unbeatable effort from defence, and a well deserved POM performance from our outstanding goalie Izzie. Though the final score was a respectable 3-0 to Barnes, there will be a next time …