Men's 1st XI  3 – 1  Old Loughtonians 1st XI 
This week the lads had a trip to Old Loughtonians, a place the 1st XI had a point to prove, having lost 6-1 at the same fixture last season.
The game started how Old Cranleighans had planned it to. A neat press into their outlet allowed Will Heywood to pinch the ball, draw the remaining defence in and provide a supporting Jack Jamieson a pass into the D. Jack slotted the ball across the keeper with a well directed push to give Old Cranleighans the lead within the opening minutes.
Old Loughtonians responded with considerable attacking pressure, requiring returning keeper Josh Doble to put in some excellent saves to retain the lead. After some nifty counters, Old Cranleighans pressed efficiently again to steal the ball and win a short corner shortly before the half time whistle.
A well rehearsed 1-2 short corner routine allowed Will Heywood to gather the ball from the penalty spot and push it goal-ward with little chance for the opposition keeper to react.
Old Cranleighans went into the second half the happier of the two teams, with Old Cranleighans seeking more of the same and Old Loughtonians seeking to be more clinical with attacking phases and D entries.
The breakthrough for Old Loughtonians came in the third quarter, a yellow card for James Cutter, seeming to ignore the whistle and receive a yellow card for continuing with a shot at goal allowing Old Loughtonians to attack with more space. A continued attack down the left finally found the opposition with space for a pass to a striker in the centre of the D, which they gathered and found a spot from close range to make the score 2-1 to Old Cranleighans.
The final quarter was tightly contested with the story of the game deciding the result. Old Loughtonians could not find a way to the net with some staunch defending from Matt Simpson and & Co., and a counter down the left found space for Alex Batstone to draw a defender in the D and find his foot for a short corner late on.
Another well worked routine from the top allowed Jack Jamieson to put his potential second on target with a flick, with injector Joe Roberts getting the final touch to ensure it hit the backboard rather than the side.
A match the Old Cranleighans squad deserved to win on the balance off being the more clinical in attack. Attention turns to Havant at home on Saturday 11th, where the squad will seek to continue their push towards the top half of the table.
MOM – Josh Doble
Goalscorers – Jack Jamieson (2 FG) Will Heywood (25 PC) Joe Roberts (65 PC)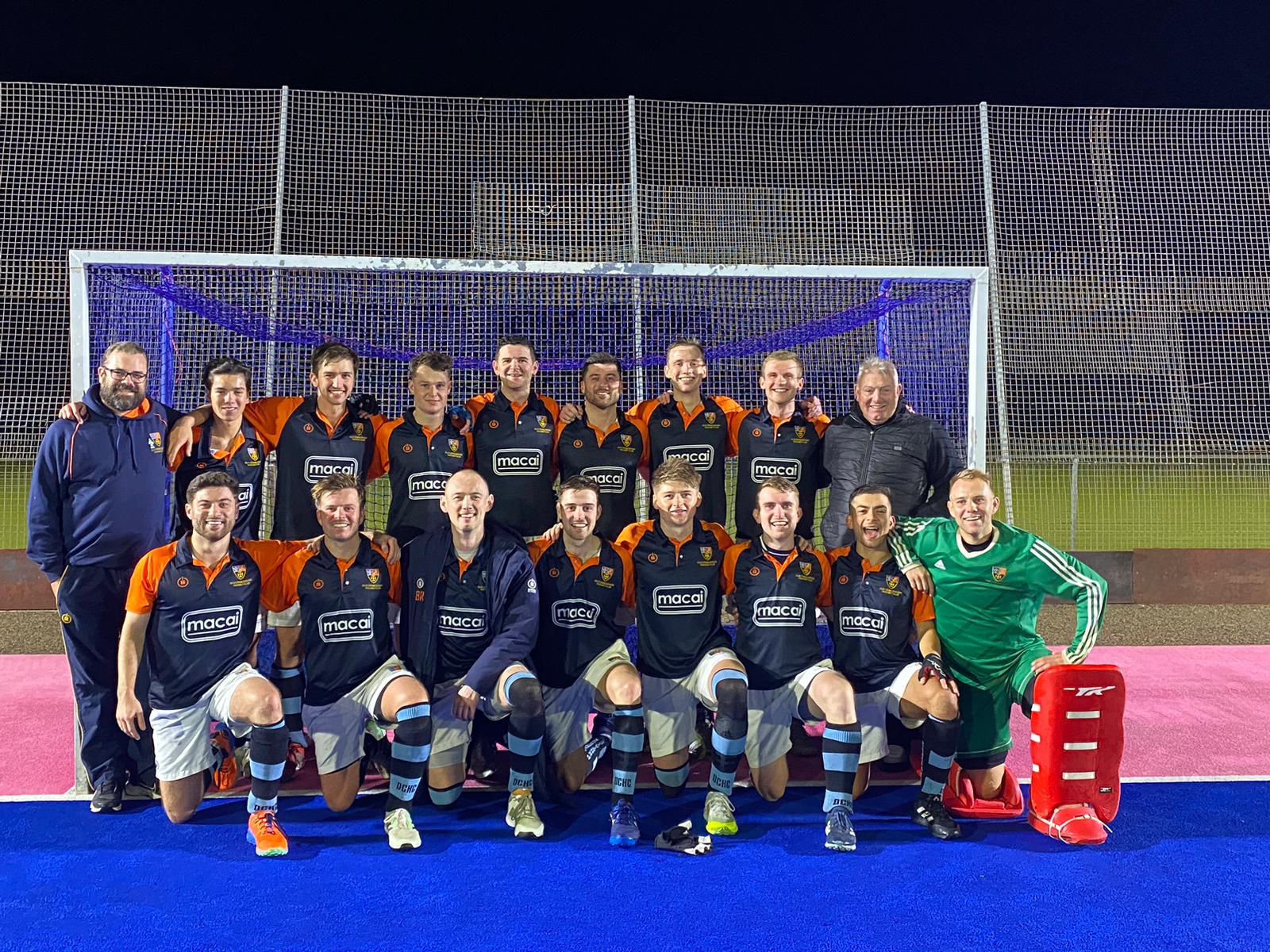 Ladies 1st XI  0 – 2  Wapping 1st XI 
After a weekend off, we were back at the Fortress, feeling fresh and ready to take on the league leaders, Wapping 1XI.
Despite the odds stacked against us – going into the game with only 13 players – we were determined to put up a strong fight!
Strong pressing and turnovers of the ball high up the pitch from OCs' forwards, caused Wapping's defence some early trouble. Our early efforts were rewarded as OCs secured a short corner, but we couldn't find our way through Wapping's solid defence.
As expected, Wapping were clinical on the attack. Despite great saves from Aimee and an incredible on-the-line save from Hazel (which unfortunately came at a heavy cost as she suffered a finger injury that sent her to A&E), Wapping converted a short corner just two minutes before half-time.
Half time score: 1-0 to Wapping
Going into the second half, we faced another challenge having gone a further two players down in the first half to injury. With 35 minutes left to go and everything still to play for, we were now down to only 11 players…
Despite this, spirits remained high, and OCs dominated the next 20 minutes of play, creating several opportunities and counter-attacks, but the Wapping defence remained resolute.
With only three minutes left on the clock, OCs took off their goalie. However, the gamble didn't pay off and Wapping scored their second goal, securing a 2-0 Wapping win at full time.
While the final score didn't favour us, there was lots of great play that we will look to take into next weekend!
MOM: Sam Kugler (for giving 150% on and off the ball)
DOD: Mollie Kelly (for saying "Brum" in the pre-game chant instead of "OCs" – criminal…)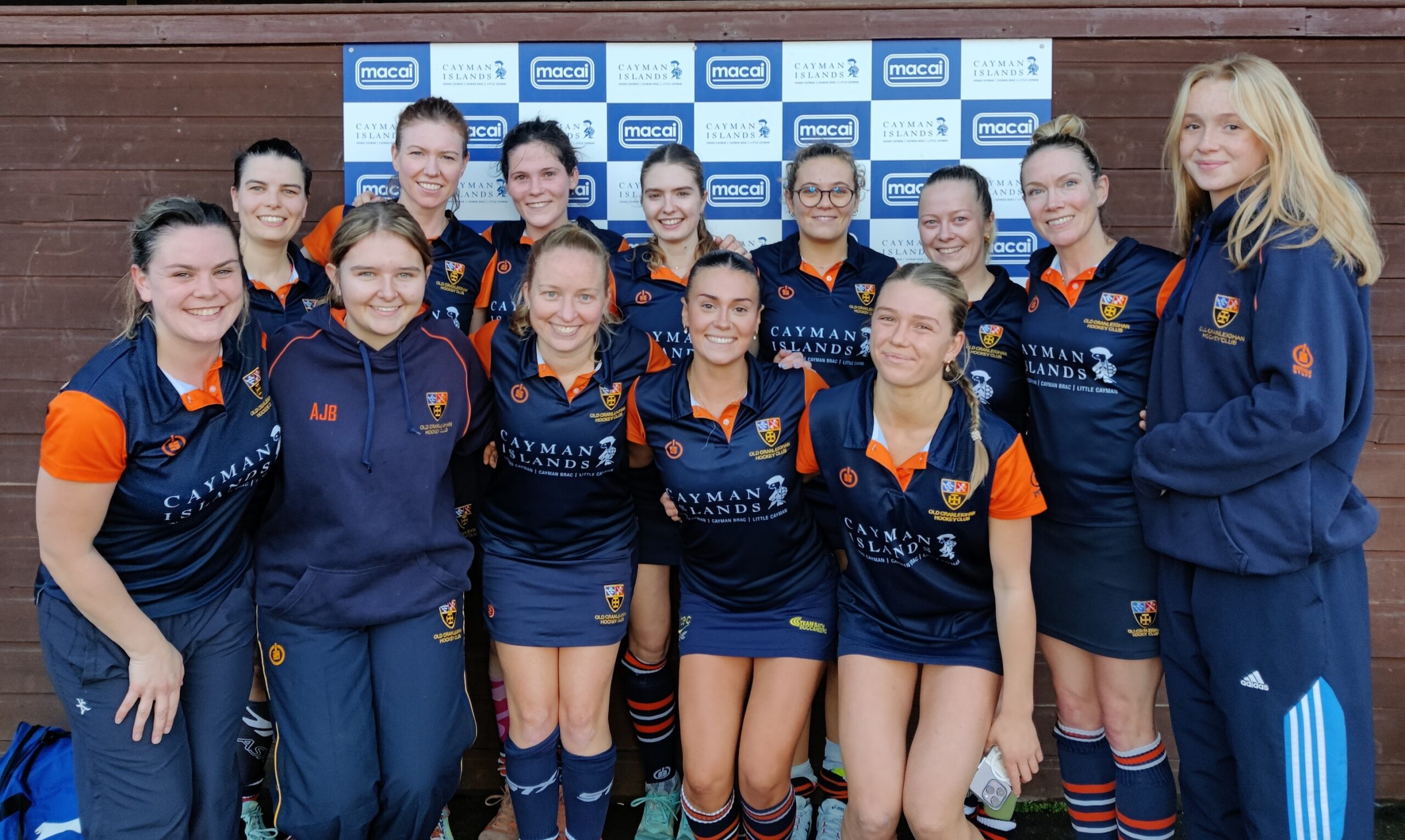 Men's 2s  1 – 2  Spencer 3s
Temper Tantrums, Tea & Biscuits and Beers
On a break from our half-term hols, the OC's Men's 2nd XI, undefeated titans of the turf, ventured into the lion's den that is Spencer. With a track record of five wins from five, the lads had their sights set on conquering the Fieldview fortress – a venue where impartiality in umpiring often takes a sabbatical.
Before the clash, a scene of cordiality unfolded as Skipper DR, in a move that could only elevate his sartorial elegance, indulged in a pre-match green tea – a beverage choice as refined as his hockey insights. "Oooooh, suits you, sir," echoed around, infusing a gentlemanly spirit that contrasted sharply with the impending tussle.
Amidst showers and teasing sun rays, the pitch beckoned for what promised to be a theatrical display of hockey.
The cast had a few changes: OD was nursing the world's most mourned ribs, Ric Daddy sported a high-velocity foot, and TR demoted to the 1s, leaving Jack Barber to get promoted back in the fray after his 1st XI escapades.
Right from the off, the OC's were on the Spencer lads like tweed on a lord, their press a concoction of discipline and desire. Farmer Means, Lamby, and the forwards peppered the baseline with ambition, but the Spencer defence proved as elusive as a decent British summer.
Spencer's own efforts, while spirited, were thwarted by the defensive duet of Lawson and Westy, Freddie RJ and Wardy donning their counter-attacking capes. Despite the deadlock, psychological warfare was underway, with the Spencer squad's composure crumbling like a digestive in tea.
The breakthrough came in the 33rd minute, with the OC's earning a penalty corner. The aftermath of a Lawson rocket saw Will Means pounce on the rebound like a cat on a string, making it 1-0 at the buzzer.
Halftime saw Skipper DR dispensing his nuggets of wisdom, and the lads rolled into the second half hogging possession like it was the last biscuit in the tin. The Spencer chaps, descending into desperation, started lobbying for lady luck with the zeal of door-to-door salesmen.
The drama escalated when a wayward clearance from Barber ricocheted to a Spencer stick, leading to an egalitarian 1-1 on the scoreboard.
As we strove to claw back dominance, a defensive hiccup gifted Spencer a short corner. In a bizarre choreography, Westy became an inadvertent eclipse in front of Barber, and a swift Spencer strike found our net, tipping us 2-1 behind.
The directive was simple: zip it and let Spencer's theatrics be their downfall. Alas, Lawson's fuse was short and a green card was brandished – a lifeline if ever there was one.
Down a man, we fought, but the tide had turned. The final whistle blew, 2-1 to Spencer.
Back at the clubhouse, the air was thick with 'constructive criticism', and the pints provided some consolation.
Next up, we face the Wanderers in an early bird special at 10 am. Onwards, upwards, and, for the love of the game, let's keep our heads while all about us are losing theirs!
MOM – Will Means
Scorer: Will Means
Ladies 2s  2 – 1  Sunbury & Walton Hawks 1s
The weather took a turn for the better and finally the sun came out for pushback against Sunbury and Walton. The first half was a tough batter with OCs dominating at the start. However we conceded a soft goal after Helen took a full body blow, OCs stopped thinking they would get possession but S&W didn't leaving the first half 1-0 to the oppo.
A bit irked by we came out stronger in the second half and played with more width and resilience. We held our heads high and ignored a lot of the trash talk.
Eventually the mounting pressure paid off after a brilliant pass from Candela to Grace who hit the ball over all their defence to the top on the net, leaving score 1-1. OCs continued to maintain most of the ball with constant battles upfront from Alice and all the forwards, made by great feeds from the midfield and defence. However S&W were not done and OCs had to defend very hard for a sustained period with a lot of shots at our goal and great clears from our defence Candela, Ele, Helen, Laura and Lea.  GK Jasmine suddenly became hero of the day saving a p-flick after a tangle in defence meant a foot on the line. She followed this up with short corner saves and one amazing triple save which went from one side of the goal to another.
The last 20 minutes were very intense with OCs eager for another goal. In the dying minutes we secured a short which allowed for a brilliant drag flick from Candela and the winning goal plus a lot of first pumps. Everyone played so well, great result!
MOM: Jamine Meers
GOALS: Grace Redwood and Candela Garcia Uranga
Men's 3s  1 – 4  HAC Gunners
Ladies 3s  0 – 1  Teddington 4s
The rain gods were raging on Saturday as the Ladies 3 faced their top of the table clash against Teddington. There was a possibility of rescheduling due to the water logged pitch, but the sun came out and we were able to push back. The first half saw us a bit stunned and all over the shop, and not playing as a team. We were out smarted by their play, moving us haphazardly around the pitch, we looked out of sync and bamboozled. This led to an early goal to Teddington in the first half. We managed to get a short just before half time but despite the whole team being in the D we couldn't convert this to a goal, a missed opportunity. At half time, we regrouped and focused on working together as a team and our intensity. We dominated possession, thirsty for every ball, and had several great runs into the D but just couldn't get a shot. Michelle had some heroic saves which meant we kept the score line low. Sadly full time came along all too soon, our first defeat of the season, down but not out. We will come back fighting next week.  Final score 0-1.
POM – Michelle Rankin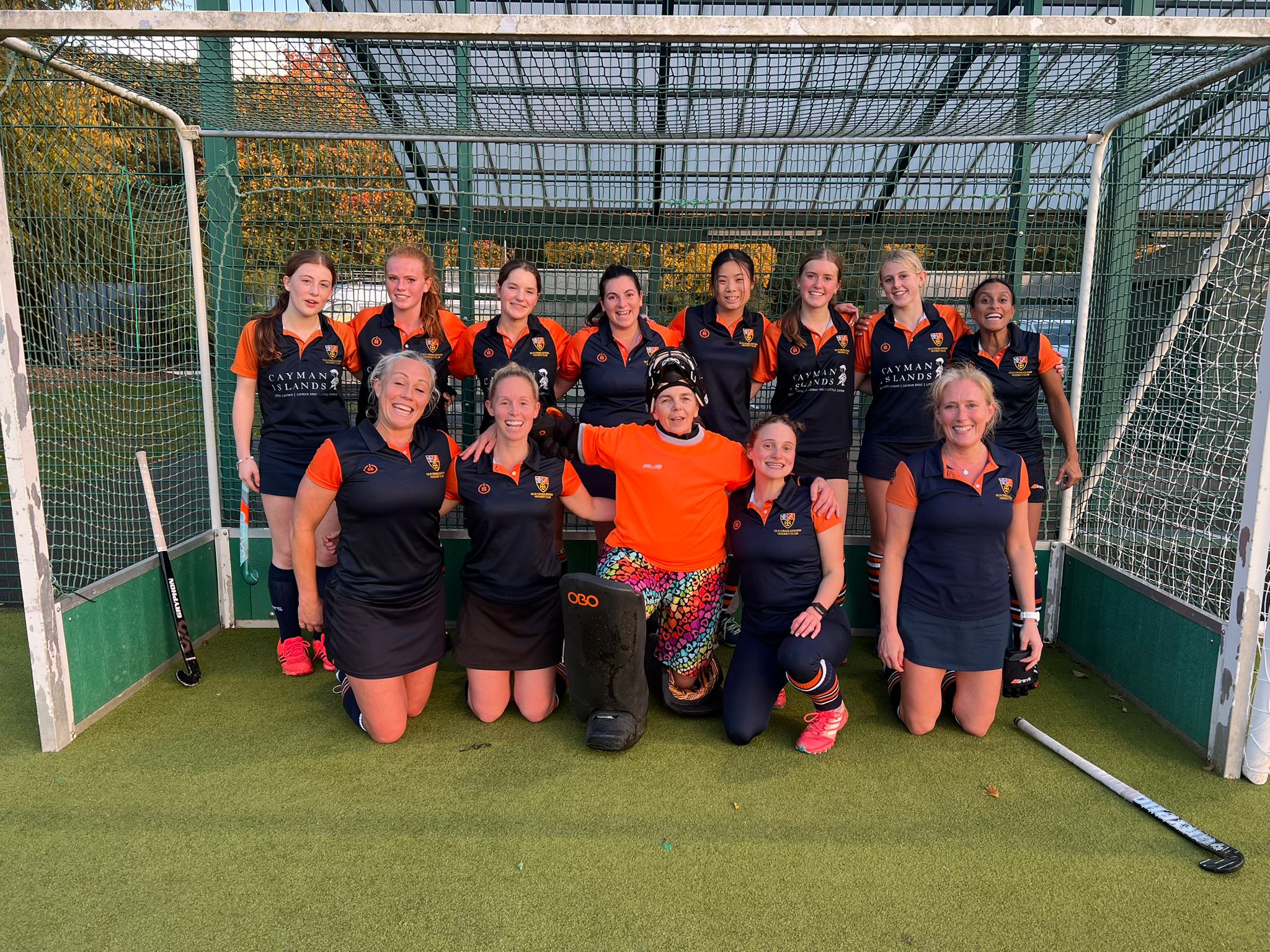 Men's 4s  2 – 1   Surbiton Jokers 
4 men and a bed
There are 4 men, one on crutches and immobile, 2 pieces of bed, 2 x 6 foot rickety ladders, a first floor bedroom, with 2 french doors 12 foot off the ground and a juliette balcony. What is missing?
Last Saturday morning Cookiey, Knappy and Emmers were requisitioned to assist Nick Lewis in putting a double bed, in two pieces, into Nick and Hannah's upstairs spare bedroom. "Sorry boys, can't do it on my own as I had my knee operation yesterday".
On pitching up at chez Lewis the stairs were clearly configured in such a way as to prevent the bed from going up the stairs. "No problems, they will fit through the bedroom window as I can open the french doors. The frame is wide enough for the bed to go through" says Nick. With Emmers now upstairs peering through the gap Cookie and Knappy climbed up the ladders with the first part of the bed on shoulders with the ladders two feet apart. Being 5 feet too short Emmers needed to dangle over the juliette balcony grab the plastic wrapping and heave the bed through the gap. Sadly although the gap was about an inch wider than the bed no account had been taken of the width of the doors once open. "Why not try swinging the bed round 90 degrees and put it in end first" commented foreman Lewis. Emmers relinquished his grip on the plastic to enable the bed to lowered back down the insubstantial ladders. Fortunately accidents were spared as it was soon realised that the gap left by the juliette balcony was insufficiently big.
Being a clever chap Emmers suggested we removed the juliette balcony. The missing item referred to above is of course a spanner or a wrench. Balcony removed we returned to our positions at the foot of the ladders and in the bedroom and one by one the two bits of bed were transported into the bedroom without any hint of an accident. Cookiey was left to secure the balcony back to the wall whilst Emmers and Knappy ventured to Oaken Lane.
Saturday was however a sad day as we had a minute's silence pre game following the tragic passing of Richard Trickie Dicky Smith. Poignantly James Smith joined us for the tribute to his brother. Rest in peace Tricky.
We knew what to expect from Surbiton Jokers and were not disappointed. Our first 15 minutes were quite exceptional in which we took the lead from a short corner, converted by Jake. Inexplicably we changed our pattern of play at that point and started to dribble and run into contact. This allowed Surbiton to gain a hold in the game and it was no surprise when they deservedly equalised.
In such a tight game the fine margins become crucial and it was our defence that in essence won us the game with the Kuipers, Mooresy and James dealing with the bulk thrown at them but when breached the defence was held firm by another outstanding display from Fraser who made a series of big and good saves.
Late on we snuck a second when Jake picked up a loose ball and converted the chance and ran out as winners 2 – 1.
With Teddington and Barnes drawing with each other all is still to play for as we wend our way up the A3 to play Merton 1s on Saturday.
POM – Jake Kemp
Scorers: Jake Kemp (2)
Ladies 4s  3 – 1  Surbiton L9s
What a cracker of a game! PoM was Lily Mauleverer, with second place going to Poppy B. We banked our goals early, going to half time 3-0 up. Surbiton fought back hard and have some feisty young talent coming through. We were a bit unlucky to not close with a clean sheet after the oppo snuck a tricky goal in, in the last 30 seconds! We were caught off guard on a long corner, ball hit the post and rather spectacularly, bent into the goal. Alas! Our goal scorers were Lily x2 and Bernie 1. Poppy did a great assist for one of Lily's goals. And true to form was an absolute terrier on the pitch, never giving up and always in the oppo's way. Charlotte, Lily and Bernie did some fabulous runs up the pitch and everyone worked so well as a team. Wonderful work by the defenders moving the ball around the pitch and making the ball do the work. We had 8 short corners and didn't convert any
although Zoe narrowly missed a goal from 1 when it bounced off the post. Nici only touched the ball twice – both tremendous saves, but still managed to be on the ground quite a bit. Amazing playing by everyone with a few special mentions to people playing out of position (Charlotte, Roz & Tash) all having a stint as forward after 2 forwards fell ill. Great work team!!
Written by Tash Behrens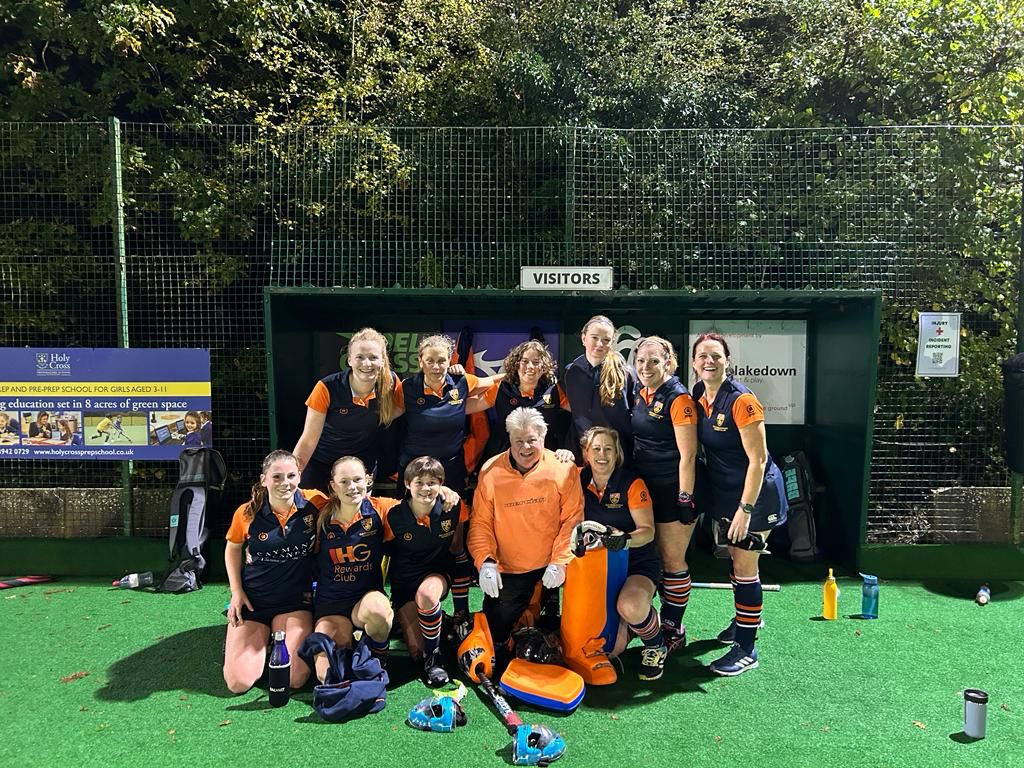 Warriors 4 – 2  Surbiton Sparticans
After a narrow defeat to Surbiton Cobras a few weeks ago, the heat was on to get a result against 2nd in the league Surbiton Sparticans. With the team all paid up supporters of the the club cause for Prostate Cancer UK and sporting the new socks, the team were up for another big challenge.
Surbiton started the match in dominant fashion. However, after last week's win, Warriors confidence was high and the team remained calm and soaked up the pressure. Almost against the run of play the Warriors made the first strike – the midfield played a neat 1-2 to pass the ball to Jonty who played a magnificent cross off the baseline, finished by JJ with a left hand stretch on the far post.
The flood gates were then opened and JJ added a second from open play after some fantastic footwork to beat multiple defenders, before the Walker brothers added gloss to the score line. First was Jack's cracking straight strike from a short corner which punished both the keeper and the backboard. Family competition saw Harry on the hunt for a goal not long after and, after receiving a high pass following some more great work from JJ, showed great composure to round the keeper who went to ground, to calmly find the net.
Whilst the first half had some gun powder the second half was full of fireworks with emotions high and cards flying for both sides, as Ben and Jack fell foul. Warriors did let Surbiton onto the score sheet with the Spec Savers award of the day going to Grant and Brendon as a weak shot inside the D was allowed to dribble in to the sounds of "surely he was outside the D….!?". With a few minutes remaining Surbiton claimed another, but the win was assured.
Warriors were delighted to join the M4's and L4's in making it three wins from three games against our neighbourhood rivals on the day.
Final score: Surbiton 2 – 4 OC Warriors
Goals: JJ (2), Jack Walker, Harry Walker
MoM: Josh Turner-Smith
Ladies 5s  1 – 4  Ashford 2s 
Ladies 5s had the last slot of the day at home against Ashford, light was dipping but our energy levels were high as we had a full squad of 14 players!
The first half we started strong, although the oppo snuck an early goal, but we followed with some lovely connected play involving Evie, Jenny, Nicola and finally to Erin who put it past the keeper to the left post to equalise, we were back in the game and 1-1 at half time.
With our motivating half time talk aided by Darren McKay and Rae Knowles, we came out fighting.
Unfortunately our possession was overturned by a strong second half by the oppo, where we conceded 3 further goals to end the game at 4-1.
POM went to Holly Redwood, for control of the ball , driving the ball up the field, well done Holly. Close mentions for POM to Erin, Naysa, Josie, Carolina, Sarah, Jenny and Rachel.
Ladies 5s passion and energy showed us fighting to the end again, which will pay us dividends very soon, watch this space…
Written by: Nicola Protasiuk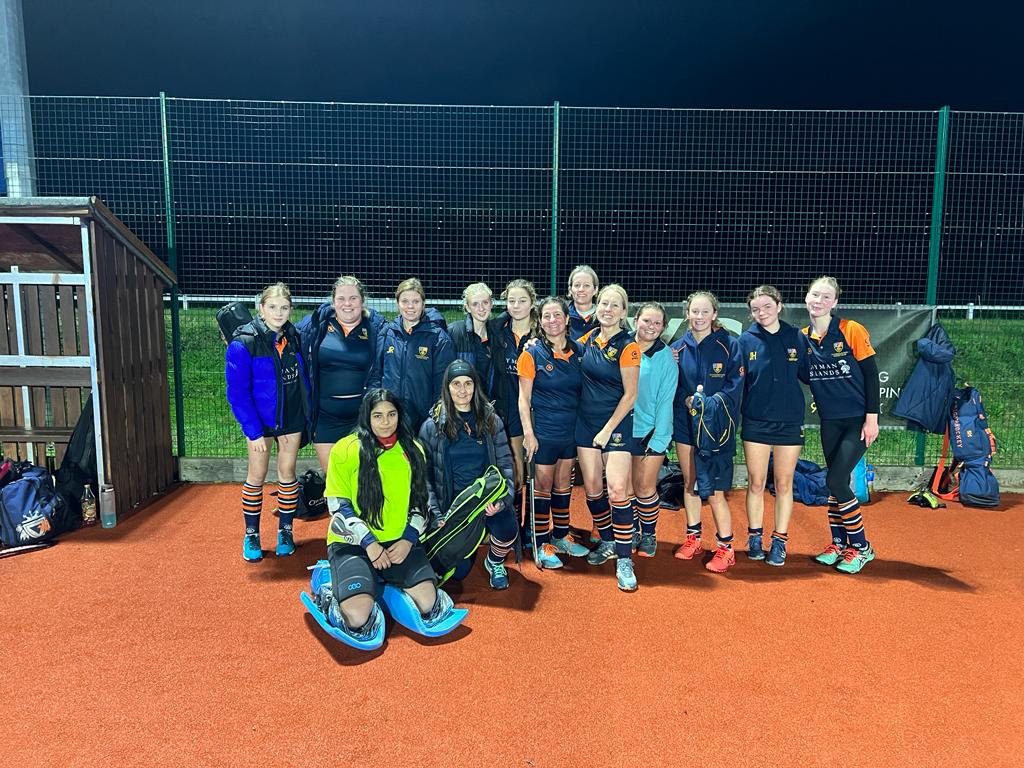 Men's Samurais  1 – 1  Old Kingstonian 3s
Kon'nichiwa fellow Samurai.
As the Rain Gods receded and the War Gods looked down from the blue sky, today the brave OC Samurai stepped onto the pitch to face an historic foe in the form of Old Kingstonian M3.  Whilst the squad was missing Sensei Nick due to a previous battle injury, the Clan had the honor to be led under the war cry from Ronin JC.  It became apparent very early on that the opposition was amply trained in the ancient art of stick wielding, meaning the confrontation was very evenly matched.  However, the many hours of training invested at the sacred OC Dojo by each of the OC Samurai resulted in the defence only faltering once during the whole match – but was balanced by a supreme shot by our very own Jake.
Hiren making his first epic appearance for the OC Samurai, benefited from the dark arts of ball stealing displayed by Matt throughout the whole match and Luke's unveiling of his talent for flying with ball up pitch.  However, ultimate honor of the day (Man Obu za matchi) went to he who dressed up in true warrior yoroi, he who was the last line of our defence, he who was the sole protector of the OC Samurai goal and prevented untold attempts by the opposing side to wrought defeat upon the OC Samurai… Ian.  Despite the sun setting on a 1-1 draw, never forget the philosophy of Samurai: The Samurai always has to rise and move on, because new challenges will come.
Goal Scorer – Jake Thompson.
PoM – Ian Kerridge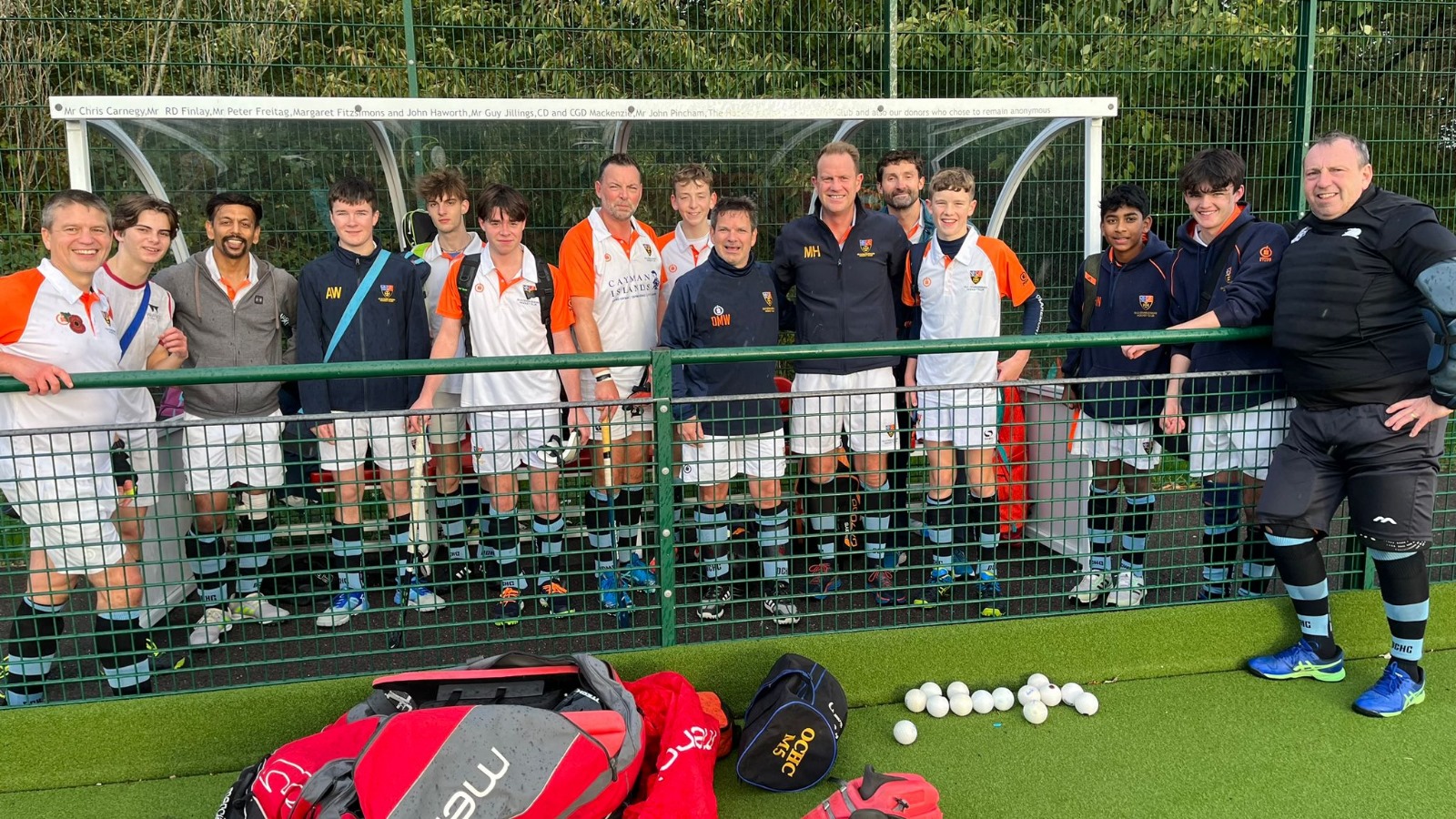 Barnstormers  3 – 1  Indian Gymkhana Tigers 
Nine years @ OCs and finally playing in a team that has awarded me the chance to write the match report. It's some accolade when you have Seearsy, Quints, Dougie & Tongy in the team!
It was a good day for sport. England bowled out the Aussies cheaply, then off to Craven Cottage for a rare opportunity to watch Utd live. Annoyingly Yongy had called an early 2.45 meet time as it takes some people 15 minutes to put new socks on so I left the game early and missed the winning goal from Brunoooo. D no 1. Arriving in time, I got a call from the wife saying she forgot to pick up some pigeon breast from the butcher and can I get there before 3 – WTF! D no 2. With K8O driving past me in the other direction I knew I would be properly late. D no 3. Panicked about where I could get some blackberries after the game for the sauce to go with the pigeon, I arrived at OCs for another 1st to get changed at the club. Quick chat with Evo, who was on his way for the 2nd half of the Quins game, out of the changing room and no Barnies anywhere. D no 4. Made my way to Manor Rd and managed to get my socks on in record time with Toby S needing the bench and a shoe horn to finish the job.
Proper O50s warm up!
By this time Stokes had somehow got to 50 and Mo was cruising so the 2nd W of the day was surely on its way….. Nobody knew about the 4 Ds so far so everything was looking good, then I heard Indian Gym had demanded that they bring their own umpire. Thankfully we had Virge, who managed to umpire 99% of the game on his own and control a bunch of grumpy old men. Yongy's usually boring team talk of 'don't chat to the umpires bla bla bla'. I never thought I would miss the day of Carney's let's go Skull xx them or a Goalie rant about something irrelevant.
Is this about hockey? OK, we started pretty well. Some good passing around them and quite a lot of v good chances created. Cuzza & Gracey trying to score from the baseline and Quints missing an open goal didn't help. Yes, hitting the post counts as a miss. Finally we scored a scrappy goal, Cuzza with a typical 1 yard tap in after 25 mins and I don't think their umpire had contributed to the game but Virge had given 4 short corners in his D for us. As usual they all came to nothing.
Then followed the most innocuous green card ever. Gracey made a great tackle at the top of our D, the break was on and as usual when IG don't like the decision. Yongy was continuing his bla bla bla at the side of the pitch and v politely as always I asked the umpire 'what was that for'. We were having a little chat, then weirdly he wasn't watching the game and blew his whistle at me just as they were about to score. With his whole team screaming at him for blowing, he had to make something up and I was the scapegoat and a green while off the pitch. Sadly for me D no 5 of the day, but until now the only one that counted for the vote. Goalie made some great saves, but they managed to get one through his legs. 1-1 at half time.
Some more bla bla bla from Yongy and back on for the 2nd half. After several more shots off target from Tongy, Cuzza and CB we finally managed to score another from CB, then Seearsy finished off a great team move with a deflection from a perfect K8O pass. 3-1 win.
For those interested, the pigeon was delicious, slightly pink as it should be, with a blackberry sauce, apple and potato rosti, parsnip puree and red cabbage. Nothing like a simple sofa supper on a Saturday night after a vital 3 points for the Barnies and Utd. Best not to mention the cricket!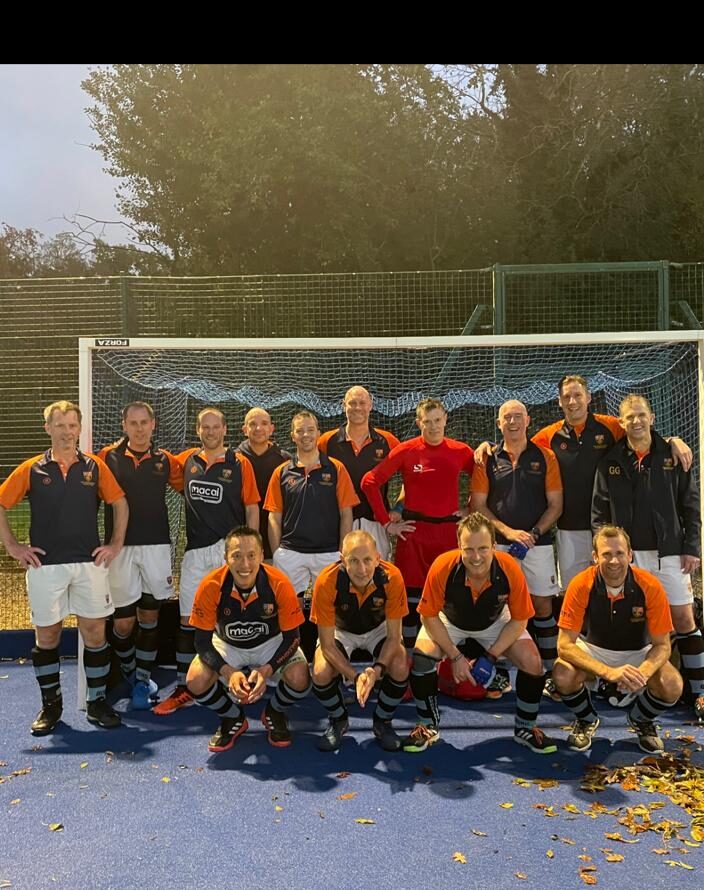 Ladies 6s  3-4  Berrylands 
Our squad of 13 started strong with an early goal form Jeanette assisted by Roz. However, Berries stepped up the pace with one particularly fast skilful player and before we knew it we were 2-1 down. We didn't let our determination waiver and fought back hard with a short corner win from Amelie.
Lucy's stick made an awesome goal however her hand wasn't on the stick when it went in!!!! There was immediate rejoice followed by crushing disappointment on realisation this was a no goal.
Berries struck again with a 3rd goal, only for us to equalise with Amelie's second goal of the day assisted by super speedy Alethea! We nearly had a 3-3 draw coming to the close of the match when Berries managed to steal a 4th and final successful strike on goal.
We had many attempts on goal proving what a strong team we are becoming. We had some awesome runs from our fabulous U14 colts.
Some solid saves from goalie Freya who until today had a clean sheet with the 6s.
This was a close fought battle well done ladies we were strong and we should be proud.
POM Amelie Ruocco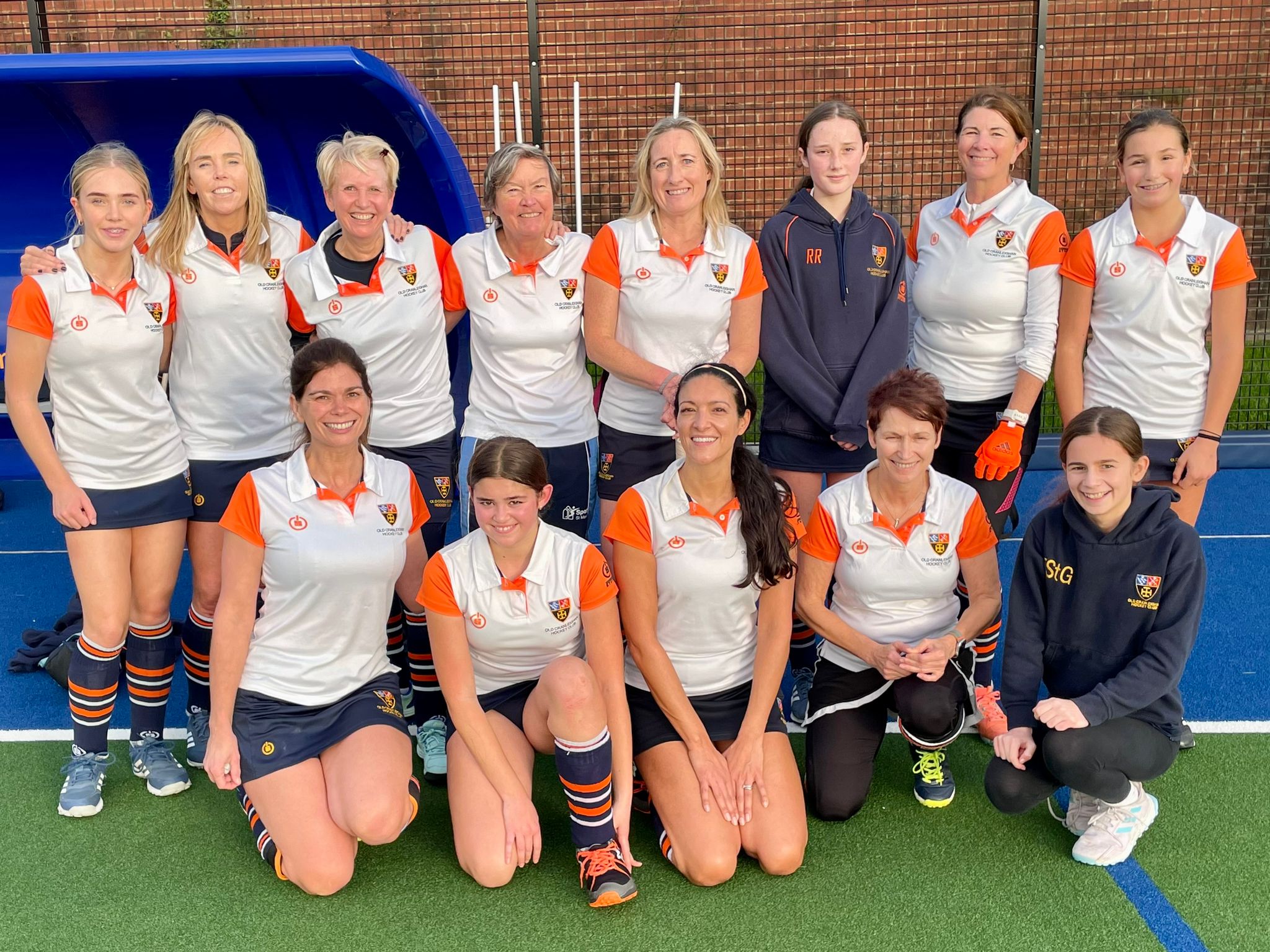 Hamstrings  3 – 2 Haslemere 
After a rather shortened warm-up (I know Birksy was very relieved about this) we all gathered in the customary circle with our sticks in.  "Clo" "C" was the shout in honour of our missing friend.
Even without the unstoppable force of CJ and the immoveable object of Toby S we still had a formidable "Bomb Squad" at the back.  Packing down at a combined 90 stone (do the maths) were Big Nige, the Crumbinator, Eastie, Big Si D, the giant Crabtree and Robin S (not the 80's pop star by the way).
We started well and for once in the same formation.  Not sure if it was 2-3-3-2 -1 or if it was 1-3-4-2-1?  Either my mind or the Skipper is playing tricks on me.  We opened the scoring with a well worked move down the left finished off by the author (my one goal of the season – how did I not get the vote for MOM for that?). I'll never score a better one you mean so and so's.
We were now into our stride led masterfully down the middle by our very own Peter Pan (Howie) and Magic Mike.  A short while later a fantastic solo effort by Red Adair put us 2 up and we were no longer fire fighting.  MOM ? No, he puts them in the back of the net in his sleep.
As has happened quite often this season the foot then came off the gas and a well worked short corner put Haslemere back in the match and it was 2-1.  In the only unsavoury incident of the game we then had to give full credit to Tissy for not losing his cool after being called a very naughty name.  The offender was duly green carded for what should certainly have been a yellow.  (After all Barry and I were yellow carded at Surbiton for much lesser naughty words 2 years ago!).
The onset of half time brought the rain back.  Those that still had hair were towelling it dry.  The rest mopped their brows.  A period of pressure in the second half saw Gerry secure a number of short corners and it was our special guest who finally popped one in the back of the net for a richly deserved 3rd goal.  Gerry, like an Duracell bunny, did not stop running and was the deserved MOM.  A late Haslemere goal could not spoil the show and we hung on to claim a deserved victory 3-2.  Played 5, won 3, lost 2.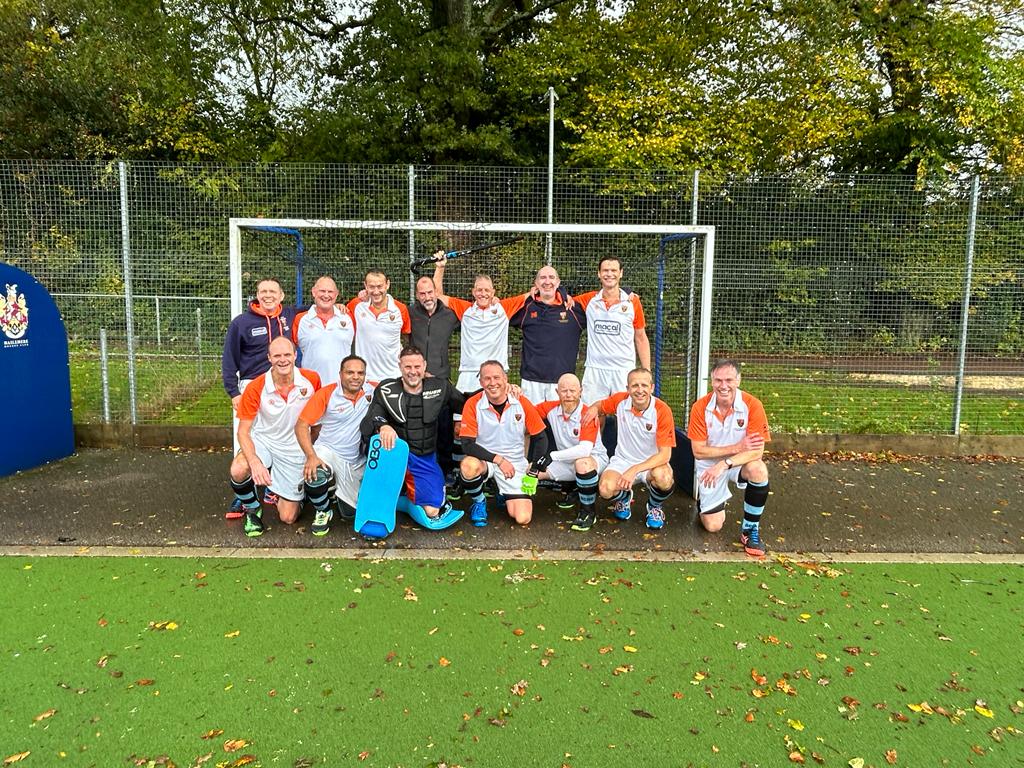 Ladies 7s  0 – 3 Cheams 3s
Another wet Saturday. Winning the toss and picking an end was easy – whichever way the rain was going…
We started well and strongly. As usual, a team that weren't used to playing together, but one wanting to get out there and win.
This time, Nadia started forward, and we saw some great action pushing forward throughout the game, with Elle Steedman (player of the match – well done for a fantastic match) pushing up from an unfamiliar centre half position, swapping to right mid at half time.
Sterling work from the backs, Sarah, Pam, Leigh and Belle kept Cheam away for some time.  Unfortunately a hit into the circle and a well-placed opposition stick gave them a ricochet into the back of the net and a first goal.
The backs did send the ball forward and Darcie, Elle, Fiona and Veele managed some great runs to get it forward. Every time Hildegard got the ball, I thought we were going to score, especially as she managed to get off some super passes to Jane in the middle and was defied by a great save towards the end.  Unfortunately it wasn't to be Jane's or Hildegard's day. Nadia and Annie on the wings were instrumental in stretching the defence to give Jane and Hildegard room in the middle.
The second goal was more conventional, and simply evaded all attempts to stop it. We held out hard, but a further strong attack in the second half secured a final goal for the opposition leaving us with more self-respect than after Teddington, and determined that the next one will be ours!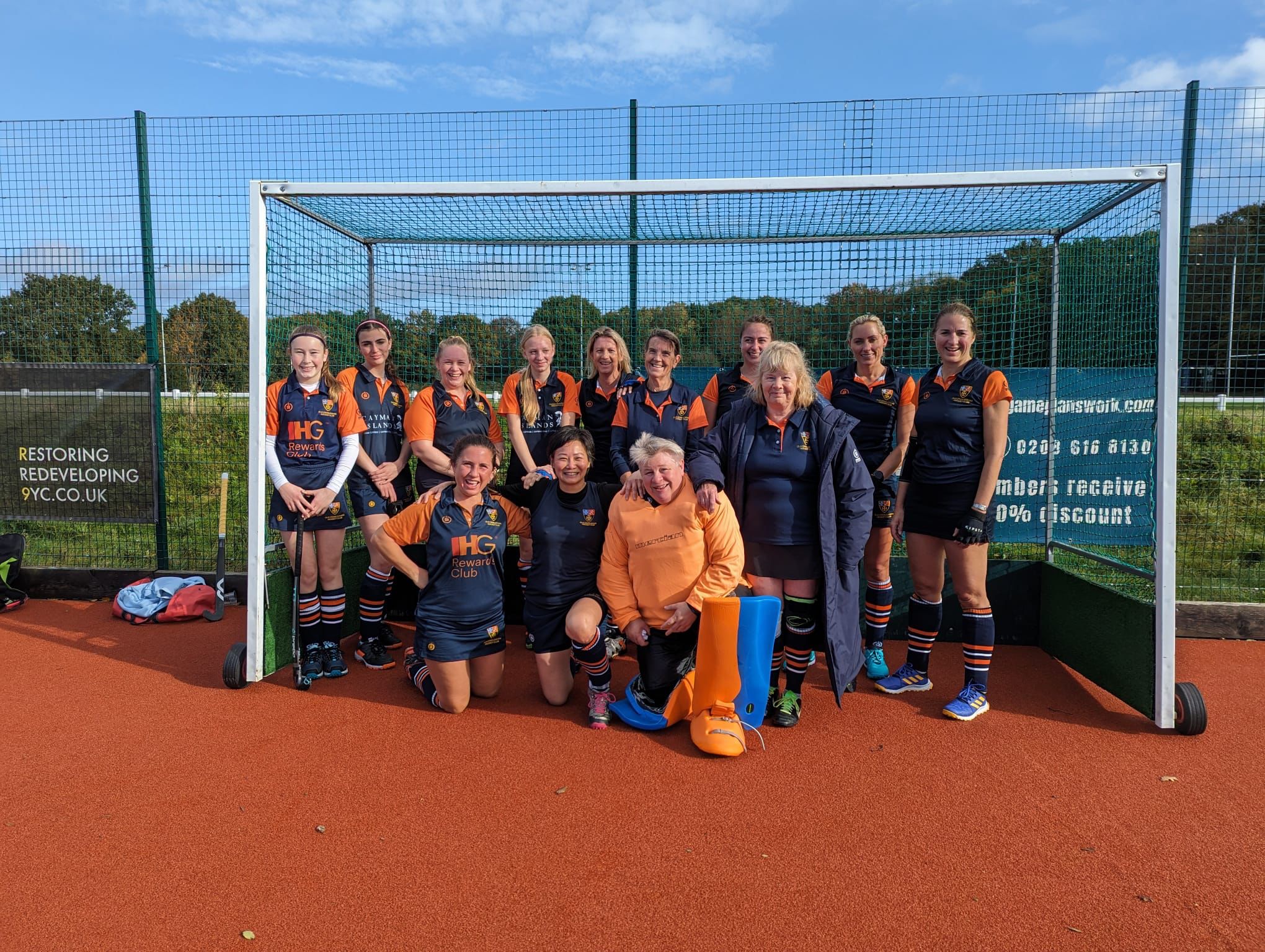 Saturday 29th October 
Puritans 7 – Surbiton 1
A sunny performance on a sunny day with our 70 minutes coinciding with the best of the weather of the weekend.
After very decent performances in the last few weeks Surbiton were marmalised with a 7 – 1 win of us not quite reflecting our total and complete domination. Profligate finishing and a great performance from the Surbiton keeper ensured that we di not run ip a cricket score.
Some super slick passing and playing to our game plan with a strong 14 man squad saw us create chance after chance, a vast number that we squandered.
3-1 at half time having been 2 – 0 up, pegged back by Surbiton, and a third before half time was upgraded to 7 with 4 quick fire goals in the third quarter of the game at which point the foot came off the pedal.
Reading away next week in what is likely to be a far tougher game.
M o M Howie Cruthers
Goal Knappy 3, Lali 2, Hutchings and Marnitz.