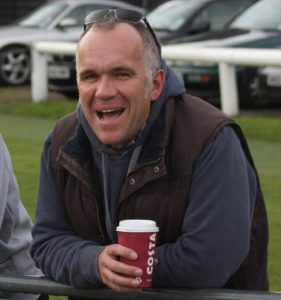 After a year of no club captains rants (claiming to be working hard behind the scenes) Virge breaks silence with this 2015-16 exclusive season preview…….
Another successful season on the pitch and an entertaining one off it we are busy planning for the future in order to secure the long term expansion and health of the OCHC. Particular highlights last year were the 1st XI's hugely successful first season in South Premier Division 1 finishing 4th and the 3rd XI crowned Champions in Surrey Open league Division 1.
We also welcome our new Ladies members with the Vamps side joining us in the close season to form OC Vamps. They will be playing in Surrey Ladies Division 11
I would like to take the opportunity to thank again those retiring team captains for all of their hard work and leadership over the years and to thank their replacements for stepping forwards. Dan Osborne is handing over the 1st XI captaincy to Paddy Harman, Hugo Shepherd the 2nd XI to Sam Carne and Sarah Tucker the Ladies 1st XI to Rosanna Fletcher. Helen Hawes is also stepping up as Ladies Club Captain. I must also thank the unheralded work of Andrew Eve, our Fixtures Secretary without whom we would all be in a right mess.
The colts section continues to go from strength to strength with potentially 200+ players for the season ahead and is a testament to the hard work of Gav Adair and Cato Choi and their army of helpers, coaches and parents whose names are too numerous to mention.
Your Committee has recognized that we need to build on all of the recent hard work and successes and have set a number of targets which we believe are readily achievable with the help of you all.
1. To see the men's 1st XI to play National League Hockey in the 2017 Season.
2. To see the first players from the Colts Section playing in the adult teams in the 2017 Season.
3. To earn the England Hockey "Clubs First" Accreditation Kite Mark.
4. To secure the long term financial stability of the OCHC.
5. To forge stronger playing links with the School
The standard of men's 1st XI hockey is now at the highest it has ever been in living memory. Thanks to the efforts of David Knapp and other former Cranleigh pupils in the OCHC we are actively trying to recruit players from the OC alumni currently plying their trade with National League clubs. At last we now have a high enough playing standard to tempt them to join us. You may not be aware but in last year's squad we had 10 Old Boys. Jay and Paddy Harman, David Wilson, Ross Kingsnorth, Nathanael Farrant, Giles Pamplin, Tom Batchelor, Harry Thomas, Matthew Cooke and of course David Knapp. We will working with the School to see them play some of their matches at TD and for us as a club to play matches at the school.
The one single message that comes back to me from our 1st XI is they play best in front of a noisy home crowd. The annual Vets lunch and last year's end of season game against Sevenoaks in front of the colts section stand out but going forwards can we all please make an effort to put down the Sky Sports remote on a Saturday and come down to TD to cheer the boys on. They love it, you'll love it and on the back of that we will have a good run at the first of our targets.
By 2017 our first crop of colts will be 15-16 years old and able enough to withstand adult hockey. We intend to create an additional development team in 2017 comprising a mix of senior players and former colts to enter and play league hockey. With the recent addition of the OC Vamps team  the ladies will be running two teams from 2015 and we will look to integrate the girls from the colts section into these teams as well.
We are also actively engaging with England Hockey in order to secure their support in the future growth and development of the OCHC. To this end we are intending to achieve their "Clubs First" accreditation in the 2015/16 season. In securing this we will also secure the Sport England Club Mark. We will be actively trying to recruit new players through their "Back to Hockey" initiative and will focus on all of those parents of the colts who are former players and are just itching to resume their former playing careers.
We will also be engaging with England Hockey to run coaching courses at the Club to encourage current players to participate in the growth of the Colts Section. We as a club (Adult and colts sections together) are committed to engaging with England Hockey, Elmbridge BC and local state schools in order to promote us as a Community Club offering fantastic facilities and with a vision of supporting organic growth from within the Club.
Last year we were very fortunate to secure sponsorship for the men's 1st XI shirts from Hart Brown and for the Colts section from IHG. I thank you both for your invaluable support. This season we will also be starting a Legacy Fund to expand upon the 100 Club. This will be a three year project, designed to create a financial bedrock to secure the long term future of the OCHC. I will be setting out more details of this Fund.
Finally, Eds Copleston has volunteered to take on the running the Club website and all members are encouraged to use this and our Facebook page to keep in touch. With his usual ruthless efficiency Eds will keep you updated with match reports, photos, fixture updates and socials.
Have a great season.
Virge (Club Captain)