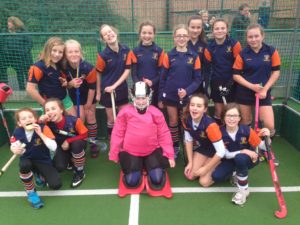 The OC's Colts have been busy playing tournaments and games across the South East on a Sunday morning.  Having only set up 3 season ago, with only a handful of  members in the first season we are now fielding 4 to 5 side a week in tournaments against the well established clubs and more than holding our own against the likes of Surbiton, Wimbledon, East Grinstead & Teddington to name a few.  This is alongside the amazing coaching and work by the volunteer team at TD catering for all levels from the complete beginner, to the next Ashley Jackson & Georgie Twigg!!
Our Under 8's stared their campaign this week with an undefeated tournament at Woking HC with 2 wins and 2 draws, not to add the clean sheets!! Our U10's boys hosted Surbiton, whilst our U11 Girls visited Richmond HC and U12 Girls went to Chertsey.
All age groups are progressing well all preparing for the Surrey Tournaments next year.
Keep up the good work!!
For more information about this week's comings and goings on a Sunday morning, please CLICK HERE for this week's newsletter!