Saturday threw us another mixed bag of results with a number of teams just missing out on bagging all three points. Loads of positives to build on…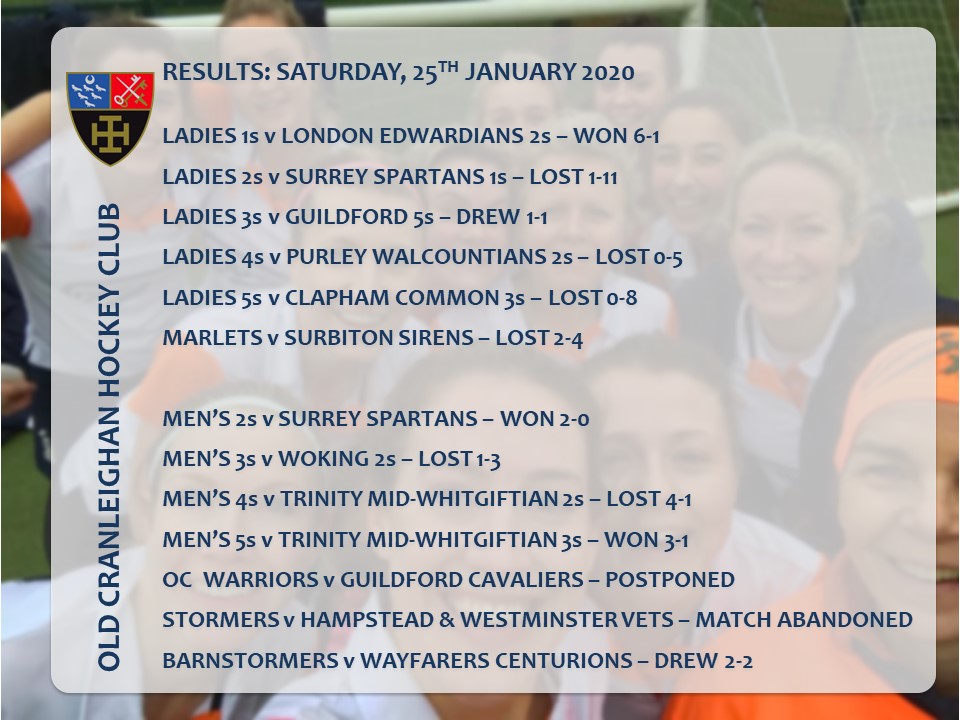 Ladies 1st XI 6-0 Tulse Hill & Dulwich
This match was done and dusted within the first quarter of an hour as we tore into the Tulse Hill defence and scored four times. A fifth on the stroke of half-time and another three minutes after the break completed the scoring. We lost some momentum in the final third of the game, and full credit to the visitors who never stopped battling, A fitting farewell for the ever-present Georgia Watson who this week departs for two years in Singapore.
Ladies 2nd XI 0-1 Wimbledon 5s
We arrived at Wimbledon knowing it would be a tough match and prepared to fight hard for a win after last weeks frustrating match. We went into the changing rooms for a pre match team talk and not long after the drain started bubbling and a horrible smell filled the room. That would be the end of our team talk!
We were all over them in the first half with lots of great runs up the right hand side. We had most of the possession and lots of great attacking play. We looked dangerous and had a few opportunities but we just couldn't get the ball in the goal. We managed to get a couple of short corners however we were unable to covert any of them. They had a few brakes but we stayed solid in defence. Their goal came from a foot in the D and we all thought it would be a short corner so we stopped. However they played on and pushed the ball into the goal. It was a great close match and we were unfortunate to lose. Well done to Molly for player of the match.
London Wayfarers 3-5 Ladies 4th XI
A trip to London's Kennington Park left us short of players for this week's encounter with Wayfarers, and we only just managed to field 12 with the much valued addition of Inge and Megan. As usual we started extremely slowly and most of us were yet to touch the ball when Wayfarers scored their first goal. This had the much needed effect of waking us all up, and a period of sustained possession followed, eventually leading to Anna pushing the ball over their goal line for our first goal. Things were beginning to look a lot better. Another period of great defensive work from Ruby, Kate, and Inge led to Kim getting the ball down the right wing. A short corner produced a goal from Jane to give us the lead. Again a lack of team concentration allowed Wayfarers to break through, and an equaliser was scored. With half time approaching, Sara was picked out hovering at the top of the D. A strong pass, a determined look, the stick swung back, there was only one destination for the ball, as we all stood and watched in awe as it thumped the backboard for our third goal. Half time score 3 -2. As in the first half, we started the second half slowly, but some strong midfield play allowed Meghan to drive forwards into the D and before long goal number 4 was in the bag. Once again a serious lack of team concentration allowed Wayfarers the chance to squeeze in a third goal, but more sustained possession found Anna unmarked in the D and the game was sealed with goal number 5. Final score 5-3, well played everyone