Ladies 1s vs Wanderers 3s
This weekend we proudly wore pink to raise awareness for breast cancer.
I am writing this as DOD (again) with some last minute mouth guard moulding, not wearing the right attire and confirming the number of players on a team. Luckily, it was onwards and upwards from there…
From the get go, we dominated the game against Wanderers 3s. With what felt like more shorts than there were minutes in the game, we knew a goal wasn't far off. Finally, a straight strike from Georgie Syms, rocketed straight into the goal. 1-0. We dealt with a bit of pressure from the opposition with a pass back to Molly to distribute out to Jax, Nikki put her body on the line with some war wounds and an amazing arial from Alina to get us out of the woods.
The second half kicked off with a great pass from Bella to Poppy who put it neatly away to make it 2-0. We then had our team jetsetter, Helen, pass to our well deserved MOM, Ellie for a sublime goal, making it look completely effortless. Final result: 3-0.
The Thames Ditton fortress lives on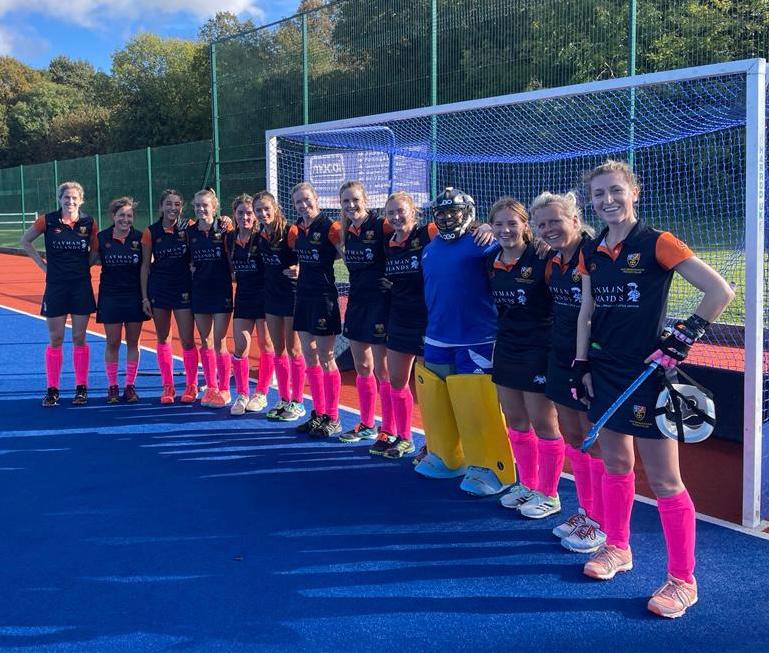 Ladies 4s vs Surbiton 9s
What a stunning day for hockey. The rain a distant memory, we set up for our game against Surbiton.
With some of our regulars missing, we had some welcome help from Lucy (L5s), some of our younger OCs players and Alisa, who kindly switched her 'forward' running shoes for an oversized keeper kit.
As the whistle blew, we came out of the starting blocks hard and fast and it didn't take long for Jenny to convert some well worked passes, into a lovely early goal.
After about 15 minutes of constant driving forward and lots of narrowly missed shots on goal, the opposition managed to steal the ball and against the run of play, they scored, which brought us to 1-1.
The second half saw our defenders marginally busier than the first half and together with some determined keeping from Alisa, we kept Surbiton from scoring.
We had a couple of well defended penalty corners and managed to keep the ball out of the goals. We weren't as fortunate on the attacking penalty corners, hopefully with a little more practice, we'll start seeing them converted into goals.
Overall, given the run of play, and the numerous shots on goal, a win was within our grasp but unfortunately it  wasn't meant to be. We look forward to playing Surbiton again after Christmas.
Ladies 5s vs Barnes 6s
A tough outing for the 5s against a strong Barnes team. Despite some amazing work by Molly Warner, they managed to sneak in two fairly early goals putting us under pressure. A fabulous goal by Coleen from a short corner, accompanied by huge whoops and cheers from the side lines, lifted spirits. A third goal from Barnes just before half time left us 3-1 down. Trying to make greater use of the width of the pitch, we found a bit more space in the second half but still found ourselves defending hard and despite best efforts, conceded two further goals. Player of the match went to Phoebe for an amazing first game for the 5s in defence.