Canterbury 6-1 Men's 1st XI
OCs travelled to Polo Farm a week after picking up their first point of the season against the University of Bristol. OCs arrived with fond memories of this fixture having taken home all 3 points last season. Despite a depleted squad, which saw Will Marshall briefly consider a comeback, there was still confidence that the 14 there could come away with a good result.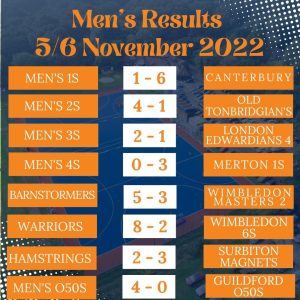 The start of the game saw Canterbury with the majority of possession but the OCs defended their D valiantly with many brilliant tackles made by Batstone, OD and the back line. As the OCs were starting to get a foothold in the game Canterbury scored after a lapse in concentration allowed former Australian International Craig Boyne to slap home from close range at the back post. The second quarter was a much more even affair with both teams having limited chances and the game playing out more in midfield with the OCs able to get Matt Boote and Will Phillips more on the ball. Despite better possession OCs struggled to get the best of a solid and experienced Canterbury back line. At the half time whistle the game was firmly in the balance at 1-0. The message delivered by Will was to keep working and eventually a breakthrough would come.
Unfortunately as the third quarter began the OCs began to concede thick and fast, unable to stop the Canterbury back line and midfield moving the ball with ease. A Canterbury drag flick was closely followed by a third goal for the home side to make it 3-0. With legs tiring and heads dropping Canterbury made it 4-0. The OCs showed some grit in the final quarter and caused Canterbury issues with their full press however it was too little too late with a consolation goal coming from Will Heywood. A final 6-1 score line reflects harshly on OCs but Canterbury were deserved winners.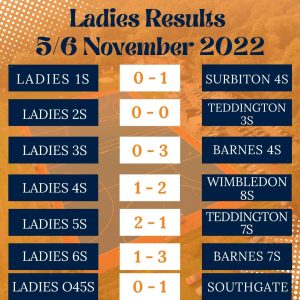 On a more sombre note the game was played under tragic circumstances after the death of a young Canterbury player the week before. Everyone at Old Cranleighan HC was devastated to hear the news and our thoughts and condolences are with the family, friends and teammates of Chris at this time. If anyone reading this is ever thinking about reaching out for help or reaching out to someone to offer help please do so. Please see a hotline below being supported by Canterbury:
Shout – Text Shout to 85258 a free, confidential, anonymous text support service wherever you are in the UK. If you are struggling to cope and need to talk, our trained Shout Volunteers are here for you, day or night.
MOM: Batstone
DOD: Doble
Surbiton 4s 1-0 Ladies 1st XI
Heading to an away fixture at 4pm with local rivals Surbiton was never going to be an easy game. Surbiton had already quoted ours as the game of the week, which felt like an added pressure, probably intentionally on their part. Missing some of our key starting 11, we were still keen to get a win out of the game. Notable losses on that day from Barnes and H&W, gave us the opportunity to climb the table if we took 3 points.
Starting at the same time as the Ladies 1st XI against Holcombe, we ended up with a rather tremendous crowd watching our game. With shouts of 'traitor' and 'Judas' from the sideline, I tried not to take it to heart… so instead launched a few slap-shots at knee height (whoops).
The brevity of this match report symbolises how well I think we played at the weekend. We weren't fit enough comparatively to their young side and turned the ball over way too often. Defensively we stayed strong for the majority of the game, and to be fair to us, it was pretty end to end. We didn't put our chances away in the D and they took advantage of a defensive mishap.
Shout out to Moz, who worked her butt off for the entire game, working back to help defend as well as supporting all the attacks. However she did also drive to a fixture that is four minutes from her house and then got stuck driving round the car park..
All in all, not a great day at the office, but we go again this weekend at home, with a determination to win.
MOM – Sarah Morris
DOD – The whole team
Written by Molly Hanson
Men's 2s 4 – 1 Old Tonbridgian's 1s
November. The month where the Cs understand it's time to turn it on. The business end of the first half of the season.
Buoyed by returning captain Bicarino (36) under the supervision of Chloe 👎🏼 and last years VC Tom "Tommy" cooper spirits were high as men arrived news of a Lankfer early goal as the cricket reached its climax filtered through. The good bloke XI were back. The new Athletic full back partnership combined with a pacey forward line began causing issues immediately dominating possession and creating early chances the Cs looked dangerous.
After a few missed early chances. Cooper, lacking touch but never enthusiasm found himself on the end of a Teo through ball. A heavy first touch saw it slide through the keepers legs (second pair of spread legs of the day). 1-0 Cs. Shortly after following more fluid hockey through the lines (DR) the ball fell to Dave Roberts in the D a new man this season age catching up with him he turned assisted with a lovely weighted ball. For lankfer to finish for the second time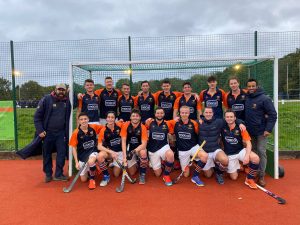 on the day with a backhanded chip over the keeper2-0 cs lead us in to half time.
Biccy giving the boys an 8/10 room for improvement. More good work from the forward line lead to an OC's short early in the second half. The routine pundits are calling as elegant as a Van Gogh and as clinical as Salah in 17/18 saw Biccy flick in to the roof of the net. Cs oozing confidence the half continued. Donny throwing fake Ariels. FR trapping the ball, the full backs playing 70 diagonals… One too many 70 yard balls from the full back lead to a direct pass to the OT CM a sharp counter lead to a corner which was dispatched promptly. 3-1 OCs. Lessons learnt. Back to basics. Sharp movement quick simple passing saw the cs win another corner. A new routine attempted, a trio of scores for Lankfer.
Game finished 4-1 Cs new regime continue their March for promotion.
Mom – Harry Lankfer (Rodney)
Dod – one of the full backs
Champagne – Biccy – team selection
Scorers – Lankfer (2), Cooper, Biccarino
Written by Tom Lawson
Teddington 3s 0-0 Ladies 2nd XI
On a dreich (Scottish dictionary) and wet Saturday morning the 2's arrived at Surbiton High School – Hinchley Wood to play against our opposition this week, Teddington 3's. Teddington 3's are surprisingly sitting bottom of the table and the 2's came into this game with some results we don't feel represents our ability.
In the first 10 minutes we dominated game play, attacking the D and securing some short corners early on, but we never found a way to convert play or corners into goals. Teddington 3's then came back really strongly against this attack and as a result we lost our shape and couldn't find a way through to our strikers. The OC's defence though gave it everything they had and didn't let anything through. Our goalie Bolu threw in save after save, at one point even saving a triple shot attack proving easily why she earned man of the match.
We received a team talk from David at half time who encouraged us to keep the faith and decided to
change our formation.
The second half proved to be a much gutsier performance. In 2's tradition we had multiple penalty
corner opportunities but failed every time to convert. Our closest opportunity came from a left slip
to Candela who drag flicked across the goal and respect to the Teddington defender that was able to stop that! Sadly, our team dropped by 1 as Alice gallantly sprinted down the line to reach a ball and pulled up with a suspected torn muscle.
Our defence with Bolu's amazing saves continued to keep us out of danger and shouts of 'stick to them like glue' from Club Captain Helen Hawes kept encouraging defenders to not let attackers out of their sight. We managed to see out the game without a goal going passed us against what was an impressive Teddington side.
Though we came away with only a draw this gutsy performance made it feel like a win!
Finally, I'm sure the rest of the team will join me in wishing Izzy safe travels as she leaves us for the rest of the season to jet across the globe and enjoy all New Zealand has to offer! Whilst the 2's now sit 5th in table we positively look ahead to next week and probably need to do some more short corner practice.
POM – Bolu
DOD – Laura Price
London Eds 4s 1 – 2 Men's 3s
That's So 3s: Season 7 Episode 2
If you thought last week was So 3s, this week was even more so.
The move to London Div 3 certainly enthused the squad of the 3s, who are mainly based in the postcodes surrounding Clapham Common and Putney Bridge. The prospect of away games in London was sure to bolster the match day availability and propel the team towards yet another promotion (6 in the last 7 years…). So in theory, the 11am start at the Honor Oak venue for the game against London Eds shouldn't have caused the lads too many issues. RMT had other ideas.
With a much more balanced squad than the previous week assembled, the whatsapp group was a flurry of late night transport planning on the Friday due to the rail strikes planned for the Saturday, so often the achilles heal of London hockey clubs with ambitions on glory. Resident chauffeur Emery organised an early pickup from TD to navigate the M25 in convoy with McCarthy's entourage and Berkshire resident Bailey, somehow still keen to play in a central London league… Remarkably these 6, along with North London newbie Hardy, all apparently arrived at the venue at the agreed time, even if McCarthy's dad did have to call the skipper to check they were in the right place as they couldn't see anyone. The remaining 8 players, all travelling less than 4 miles to the game, were nowhere to be seen 20mins before pushback, all blaming a combination of train strikes, bus delays, uber driver incompetence and Crofty and Paddy miscommunication about whose partner could look after Crofty's daschund during the game. 11am and a total of 10 players present and "ready" to start the game. Not a problem for the 3s, flying high at the top of the league with a perfect record.
The game pushed-back with the OCs at a rabble of 11. Croft, Harman, Wilson all leisurely limbering up on the sidelines as their teammates used the first 10 minutes of the match to get their warm up in.
Luckily for the 3s, the inability of their London-based 30-somethings to get to a game on time gave the youthful Anderson and McCarthy a perfect opportunity to showcase what they've been working on at those regular training sessions they attend mid-week. In the opening exchanges, the two young lads ran the opposition ragged with their pace, cheered on by McCarthy's fan club (loyal family support). Their efforts were rewarded with an early goal for Toby, his long-awaited first for the 3s, who cooly slotted past the keeper with plenty of options to pass. Great confidence and ability being displayed and the whole squad celebrated with him, knowing how big a moment this could be in his career.
The goal spurred the 3s on to dominate the game, as they are becoming so accustomed to this season. However, they are also becoming accustomed to dominating games and not scoring many goals, a problem which we hope won't come back to haunt them in the money end of the season. Their profligacy was punished just before half time when, after an initial opposition drag flick was expertly stopped at point blank range by Arthur, the follow-up shot, heading high and wide of the OC goal, was unexpectedly diverted in by and Eds striker admittedly looking the wrong way. Such is life in London South 3 and the OC 3s in particular.
1-1 at half-time. Hosts ecstatic, 3s deflated.
Cue some harsh truths in the dugout from Paddy "the only actual Old Cranleighan in the 3s" Harman; "we all know we were 4/10 in that first half lads. If we get to 6/10, we'll win this game." "Easy for you to say, turning up 15 mins late Paddy" retorted Shephard through mouthfuls of Starmix, "lads, if we come away from this godforsaken armpit of south London without 3 points and have to get on that bloody once-an-hour overground via Canning Town to get back to Putney, we'll hate ourselves." Shep knows how to get his point across with these lads more than Harman methinks.
Whatever message the players chose to take most note of at HT, it certainly worked. The 3s came out flying in the second half and Ishaan and Gray upped their efforts down the right to create chance after chance. When Emery and Hardy (this week sporting an England Rugby RWC 2019 jersey) linked up to win a rare penalty corner in the game (umpires from the team below not too sure when or how to blow their whistles) Dave Wilson obliged with one of his better drag flicks this season. Low and hard to the keepers left shin, and clipping the top of the backboard. 2-1. 25 mins to play. This goal should have spurred the team onto better their goal difference as they head towards Christmas. Instead, a typical 3s performance ensued, with all sense of formation thrown out the window as the individuals chased glory. At one point, Shephard and Arthur were asking each other "Where's Ishaan playing?" having noticed the right-back occupying the left-wing position. McCarthy, relentless on the counter-attack was very unlucky not to come away with a goal himself, linking up nicely with Kemp and Toby all day. Gray, Wilson, Emery and Hardy were all guilty of wasting good chances in the second half and the 3s had to thank their ever-reliable defence for keeping the opposition relatively quiet despite always feeling like they were in the game. Stand-in keeper Johnson had little to do and the game fizzled out at 2-1, ensuring the 3s remained 100% in the new league. The three points secured meant the lads had to tackle their next hurdle of the day, getting home.
The savvy Surrey residents hot-footed it out of their sensibly, leaving the public transport lads free to enjoy a questionable pasta and cauliflower bake for match tea. Another questionable item post-match was the price of the obligatory pitcher of lager. The menu clearly stated one pint was £4.50, so when the 3s were only charged £9.45 for a four-pint pitcher, eyebrows were raised in a "are we getting away with this?" vibe. Much to their delight, the manager of the bar at the King's Clubhouse clearly missed his GSCE maths exams and the pitcher price was genuinely buy-four-get-1.89-free and the lads willfully delayed making a decision on how they would get home and instead favoured watching some high-level amateur hockey from the comfort of the plush modern clubhouse the OC committee could one day dream of.
Eventually, this blissful day had to end and, after a member of the Kings Ladies 1st XI suggested that the transport situation was "utter carnage", the lads reluctantly dragged themselves away from the cheapest lager in London and made the 2-hour odyssey back to their respective SW postcodes, safe with three more points in their back pocket.
Another eventful afternoon to go into OC 3s archives that will undoubtedly be one-upped next weekend by the unenviable 4pm push-back at home, during a day full of Autumn International rugby fixtures and a record weekend of availability for the 2s. The only thing rarer than a Total Eclipse is the OC 3s skipper having to actually ask players to drop down to the 4s or not play at all. Early signs suggest this is what will happen this week but let's be honest, he'll be on the phones on Friday evening scrablling a squad together and bringing his PSG 16/17 "Maxwell 17" jersey for someone to play in.
Stay tuned…
Ladies 3s 0 v 3 Barnes 4s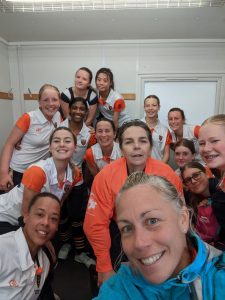 This was always going to be a tuff game. Last year Barnes just missed out on being promoted and so far 5 games and 5 wins, but we were determined to give it our best. Having been warned by our captain that if we start slow again we could well be punished and yes within 5-6 mins we were a goal behind. We tried not to let this get to us and then started to play our game. With 14 players we were expecting plenty of running but 20 mins in Manny found a hamstring and limped off, strapping 3 ice packs to her leg. Metaphorically speaking a big player to loose but we held them to 1-0 by half time.Could we hold them in the second half and even dare to hope we could get an equaliser, belief is key to confidence. Great to have Serena back who had a stint up front in the first half found herself helping out at the back in the second. With Manny calling from the side line and rolling the subs we had left we pressed forward on a number of occasions but were not able to make them count. Barnes also kept pressing and did make 2 more count so it was disappointing to finish 3 behind, especially as Emma was voted POM with special mention to both Connie Lee andErin who also had great games at the back. I feel we just needed to keep the ball away from Barnes a bit more which will be our plan for the return match and with our umpires a few more sympathetic blows.
POM Emma Sutton
Merton 3s 3-0 Men's 4th XI
One week on from last week's chastening result v Surbiton 5s we mirrored the result against our old foes Merton. On their newly laid pitch at The Harris Academy we made mighty hard work against an improved Merton side from last year in the 3s away fixture in early 2022. A few new faces and their youngest player from last year having both filled out and improved immeasurably gave us a tough test that we failed. All the more credit to Merton was their weekly rotation of outfield players to go in goal as they do not have a regular keeper to play. After walking away with man of the match this week's incumbent may well have secured the role for another 16 league games.
The first 10 minutes suggested that we were in for a comfortable day with early good patterns of play resulting in a number of shots some of which found the target whilst others flashed across the goal. However as the game progressed we slipped into bad habits of trying to force the game and not boxing very clever. This played into Merton's hands as they soaked up the pressure, benefitted from turn over ball and looked to catch us on the break.
0-0 at half time was as good as it got for us as they scored from their first short corner, nicked another on the break and added a third from a late short corner. We never caved in and kept pushing and pushing without any reward as the oppo's hard working defence coped admirably at all that was thrown at them. More half chances were created without any really clear cut chances coming our way. A deserved win for our hosts who are quickly climbing the league. Handbags in our post match team debrief when emotions run their highest before pitch side sandwiches and drinks were very thoughtfully provided by Merton. Five very winnable games left before the first half of the season comes to a close with Ashford 3s at home at 10.00 on the 12th November.
Written by David Knapp
Ladies 4th XI 1 – 2 Wimbeldon 8s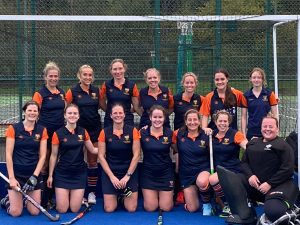 Went back to old school for the warm up with keepy uppies and the Indian dribble due to overrun of the game before. Wimbledon L8's fielded a strong and, dare I say very young, team for this match. Their strategy was attacking all the way but we held our own with a strong defence. A lucky goal in the first half saw Wimbledon take the lead.
We had a few breakthroughs by Paula and Roz hitting to the forwards Gemma & Berenice but they couldn't get through the oppositions goalie. Carolina took a hit to the chest during a short corner but being the trooper she is she shook it off and played on.
The second half saw a great goal from Megan bringing it to 1-1 and we continued to hold up with our defensive play. Unfortunately Wimbledon saw an opportunity towards the end of the match and scored for the win in the last 10 minutes.  Final score 1-2. During the whole game though we had great efforts from Charlie, Jaqs and Selma who were constantly pushing up non-stop and amazing saves from our goalie Sam!
POM –  Megan Hey
Written by Tess Howard
Barnstormers 4 – 0 Wimbledon Masters 2
The 5th November at Fortress TD. It is always reassuring to know you have nailed on DOD before even leaving the house for the game in question. This was my sad reality upon discovering that all my kit was kindly and unhelpfully being laundered at my mother-in-laws. The discovery could have been rectified in time if my morning hadn't been spent being a wonderful husband, cleaning, tidying and generally being great. Already late for the team meet (another tick in the box for getting to write this report) I hurried onto the pitch to the sight of the warm up in full flow. A perfectly straight line of indifferent stretching techniques was on show for all to see as The Barnstormers shook off the weeks stresses and heartbreaks as the prepared for battle.
The skipper polite as ever calling everyone in for a little chat, set about having us all introduce ourselves to one another and then laid our the battle plan, I could tell much thought has gone into this as I was asked to play Right Back. Ever happy to oblige I agreed without hesitation before the reality that I can't tackle had chance to set in. With only OC socks to differentiate me from a fun runner I made my way onto the pitch ready for action.
Now I do pay attention to matches I play in however, sadly for all those still reading this I can never really remember what happened in great detail. Si Q scored our first with a wonderful first time finish into the net, I possibly remember this due to it being all down to my assist. According to the Whatsapp group: Cuzza, Kingy and Stanners also made their way onto the scoresheet. I believe our now league renowned short corner routine had much to do with these world class finishes.
As is the way we may have won 4-0 however, we didn't come away with a clean injury list, Paddy taking a knock to the head and Si Q fracturing a finger. We wish them well and a speedy recovery. Any other injuries people would like to lay claim to please let the skipper know, Toby insists they can't be due to playing Sonning away this weekend.
Alas upon the final whistle I was unable to celebrate with a beer and hear the formality of my DOD status being crowned as I had the honour of umpiring The Hamstrings vs Surbiton. I'm sure much merriment was had. When I did join in the bar only Poon and Rosco were there, Rosco giving anyone that would listen wonderful in depth theatre reviews about whichever high brow production he had been to that week. You can ask him yourselves.
Warriors 8 – 2 Wimbledon 6s 


Episode 6 … A long time ago in a galaxy far, far away – (ok, its been a long week already, last Saturday@ TD). It is a period of high tension in the galaxy of SW London 6. A brave alliance of underground Rebel Warrior freedom fighters, (including young Padawan, master elders and a few rebel storm(er) troopers acting as jedi masters) has challenged the firepower and superior goal difference of the top of the league Wimbledon EMPIRE. The Rebel Warriors team talk was short and to the point, "Just go out there and do what we do best…. and may the force be with you", which clearly had the desired effect with CB2O putting the team ahead. Despite a barrage of Empire attacks the defense held firm until the Empire struck back. A very slick short corner routine showed why their imperial strike-force had been so deadly against other teams.
Gav-Han Solo Adair's effort restored the lead before the Empire caught the defense in a trap and earned themselves penalty flick which they expertly put past a diving Ja Ja Spronk in goal. 2-2 and time for the return of the Jedi. Off the rotating bench came O B(en) Mc K(nobi) and Zac attack. The force awakens and goals from Rippers and Jonty put the Warriors ahead at the half.
To crush the Empire once and for all, the half time talk from Ado, the Warriors original "I am your father" (there have been several Dad/Lad Warriors over the past 5 years) spurred the team to new heights. The Padawan excelled with Jonty claiming his second hattrick in 3 games, Max "Skywalker" Nickless deceiving the oppo everytime he has the ball whilst James keeps pushing the Hudson Warrior legacy to new heights. Whilst the defense remained solid with JC, Alan and Cato supporting Ado at the back, Grant (I am your father v 2022 edition) pushed forward and helped mastermind the sweeping move involving a defense splitting pass by Gav to Zac at the edge of the D who in turn made the perfectly timed and weighted pass to Riley who deftly replicated a classic "Molin" move and scored at the back post. Another CB goal and another from Rippers meant that the score was greater than the sum of the scoreboard – seriously!
Warriors remain undefeated and are now even more of a target for future oppo – but the force remains strong and with a great set of young Padawan waiting in the wings, there is definitely a new hope amongst the team.
Goals Scorers: Jonty White 3, Chris Brewer 2, Gav Adair 1, Riley Dormer 1, Stu Ripley 1.
MoM Riley Dormer
Written by Adrian White
Ladies 5s 2- 1 Teddington 7s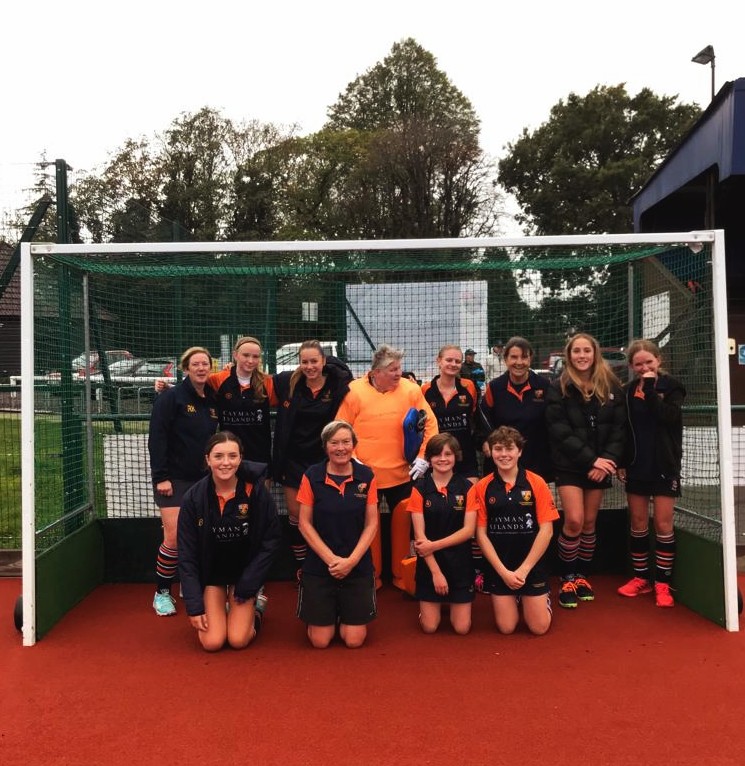 Another home game and another tough battle… we lined up to take on Teddington 7s and hopefully make the gap between us and the rest of the table that little bit wider.
Always a challenging opposition as they do not give in, we went out hard from the first whistle to try to turnover possession as Teddington had won the pushback.  We spent a slightly unsettled first 5 minutes in our own defending d before the pace of our colts and some great connected passing from our excellent, experienced defence turned the tide.
We worked hard on the attack but though we won several short corners and had some great shots on goal we couldn't quite find the back of the net.  Finally a well worked run up from the back saw Charlotte lead in for Ffion to deliver the first goal just before half time, lovely work!
Onto the second half and for the most part we held possession; Teddington were strong still and a nice long ball found its way through and some quick pace yielded a shot they were able to convert to take it to 1-1.  Things got a bit tense but our youngsters remained composed and an error from the oppo gave the gap they needed for a nice cross in connecting with Lovisa, who neatly slotted it past the goalie to put us back on top at 2-1.
Still plenty of time on the clock remained but the defence were amazing and denied every attack till the final whistle, resulting in Niamh being nominated our player of the match. Great perseverance and energy everyone again!
Written by Rae Knowles
Hamstrings 2 – 3 Surbiton Magnets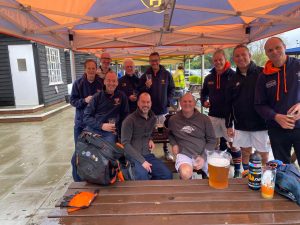 A spirited OC performance against a strong Surbiton side saw Hamstrings race into a well deserved 2-0 lead. However, Surbiton rallied in the second half and put us under sustained pressure. Locked at 2-2 going into the final quarter, a penalty flick decided the contest. As with far too many games against Surbiton in recent times, this was a bad-tempered affair, marked by several unsavoury incidents of gamesmanship from a couple of individuals which sadly set the tone for the rest of the game. An otherwise enjoyable contest was again marred by the behaviour of one or two talented players who should know better. Let's hope the return leg at Surbiton is a more amicable affair.
Ladies 6s 1 – 3 Barnes 7s
We got a detailed set of pre-match instructions from the Captain, including: Goals, Goals, Goals!!
Sorry Nic – think we maybe only heard the first one.  Plus I guess the oppo must have been listening in.
Most of the other tips we forgot straightaway – I put it down to the excitement of playing.  Despite that, we did get off to a cracking start.  There was some excellent play – defence, mids and forwards working beautifully together to stop the opposition attack and get the ball up the pitch. A foul in the D and we were rewarded with a short corner (Pre-match instructions: go for outcomes in the D – tick). Yey! A chance to put all our short corner practice into use. A great injection and strike on goal but it was cleared out wide by the defence. Not to worry – we scooped it up and brought it back into the D, where it was nicely picked up by Poppy who shot it confidently past the goalie. 1-0 to us and big smiles all round.
We tried not to be too pleased with ourselves (but we did enjoy the moment a bit) knowing they'd attack hard after that.  We were prepared – we stayed strong and held onto our lead as the half time whistle went.
So far so good, even though we'd failed to remember most of the pre-match advice. Luckily Darren – supporter/stand-in Ref – (while Catriona legged it over from refereeing the previous match at OC's) was on hand to remind us.  He had some great pointers on how we were playing (do come again Darren – that was most useful!). Most of them were exactly what our Captain had told us beforehand – the forgetfulness is probably an age thing.  We needed to keep some of our defence back as the opposition had a couple sneaky forwards who were staying high.  They also had a big hitter at the back who was able to get the ball through to them.  Our Mids needed to run run run and get back and support the defence (apparently marking 4 on 6 is too much to ask of them). As CM my brain was 100% with you Nic/ Darren, my legs however were more at the 25 to 50% mark.  Our forwards were doing a great job of winding their way past the defence but we needed to make more use of our brilliant right side.  We were concentrating a bit too much down the brilliant left.
We actioned all that second half – and had some really great play.  Unfortunately the opposition came out strong and feisty, and fortune was on their side.  Things were also getting a bit testy on the pitch but a quick word with the umpire made sure things calmed down (a bit). They got a break with a short corner – goal no. 1, there was some really nifty stick work which had our goalie dancing in her kickers – goal no 2. Can't remember how goal no 3 happened so going to say it was just plain outrageous luck.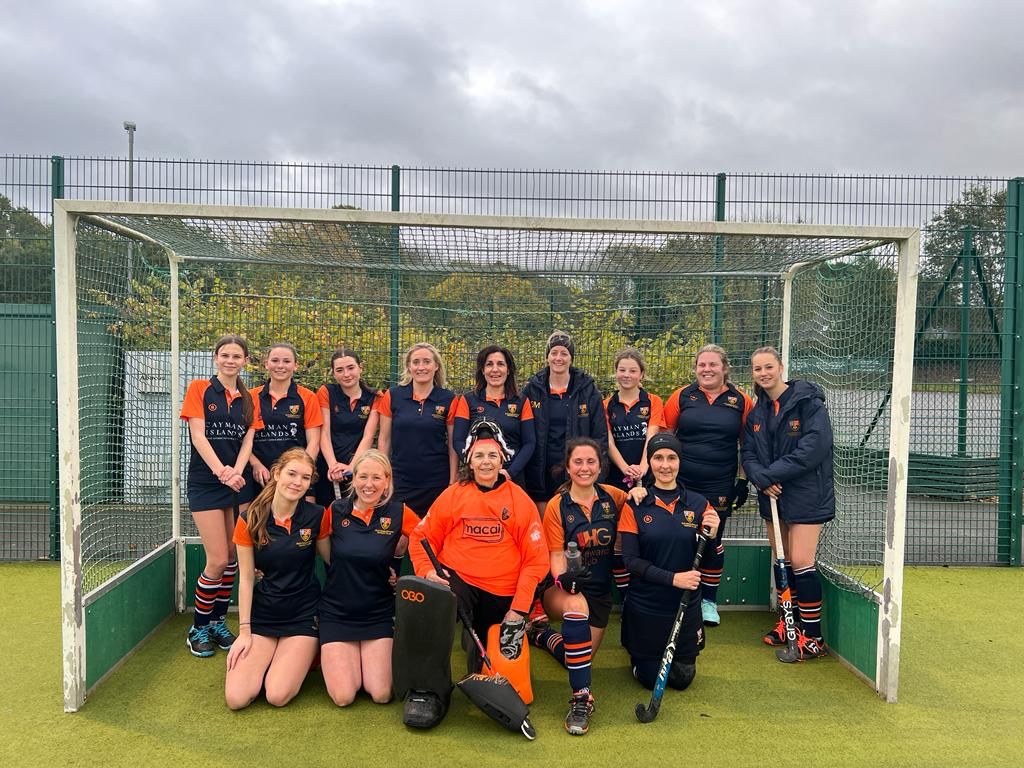 We fought hard and played well, and deserved a better score line.  Despite that there were smiles all round and pats on the back for every single player.  POM though went to our fabulous new defender -Ella – who did a stirling  job of intercepting – big hits and all – dodging past the opposition players, and getting the ball up the pitch. Our subtle new POM t-shirt had arrived just in time for her to wear it proudly home. Welcome to the team Ella !
Right time to set our sights on next weeks game: goals goals goals goals goals (x2)!!!!