COLTS – 2019-2020 Season
The Old Cranleighan Colts section is entering its eighth year in September 2019 and is keen to hear from anyone with children interested in getting involved.
New members
If you're interested in joining Old Cranleighans Colts as a new member then please register by completing the online form
We do have waitlists in some age groups so it may not be possible to accommodate all prospective members.
Existing members
Please log onto LoveAdmin if you wish to renew your membership, view your membership record or sign up to weekday training. To secure your place for the 2019-2020 season your must have renewed by the 30th June 2019.
Age Groups
We operate a mixed hockey model for younger age groups (U8 and below) and boys and girls training groups by year group above that age and experience.  We start with a tots group for under 6s (Year 1) running through to U17 level.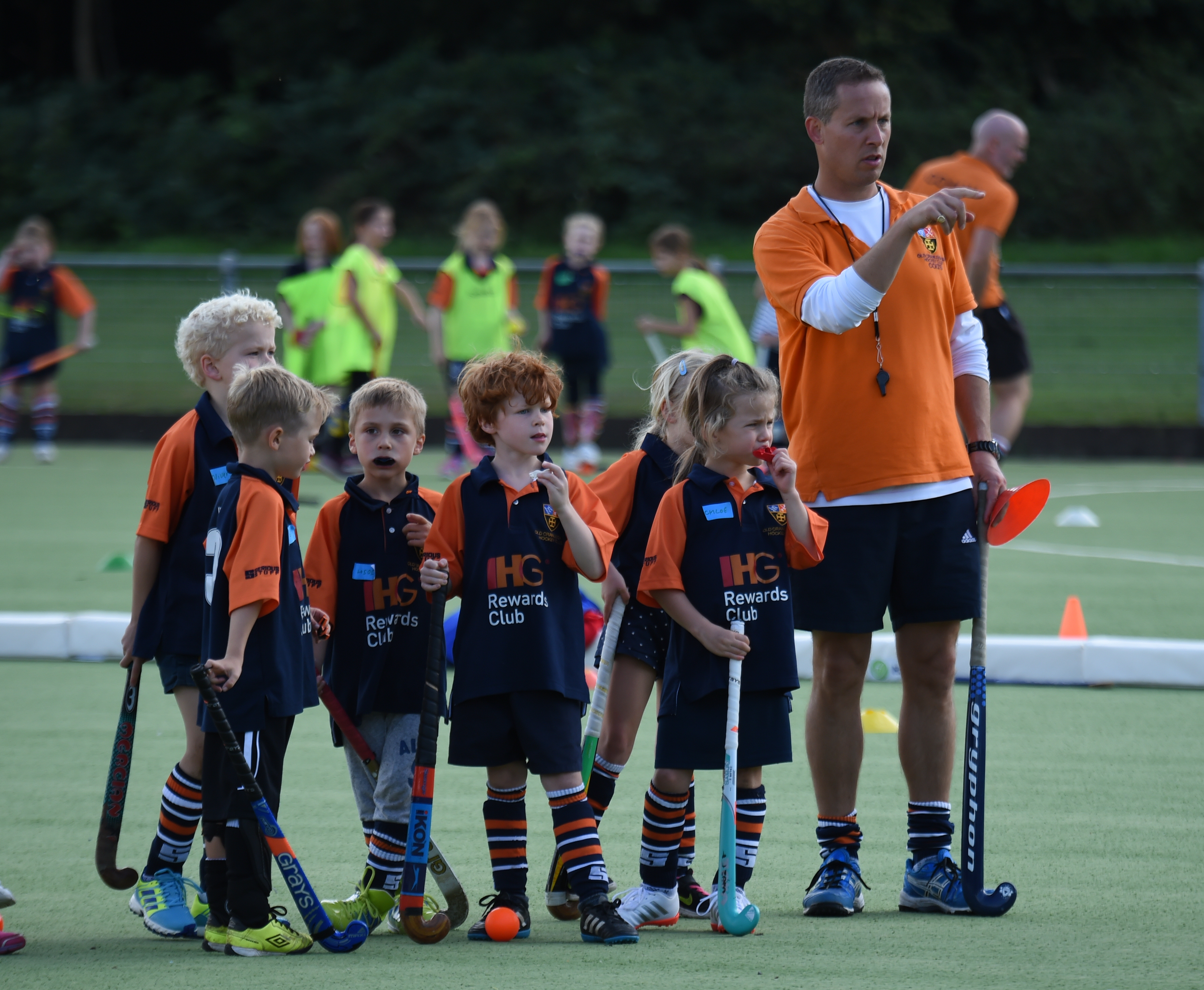 Matches
We are entered into the Surrey hockey leagues for most age groups, both for boys and girls and there will be plenty of competitive hockey for all of those who are selected to play.  However we will also be organising other fixtures outside of this list where we will be inviting local clubs, where possible at broadly the same time on a Sunday either home or away. The seasons culminates with the end of season Surrey tournament which normally takes place in March for all age groups.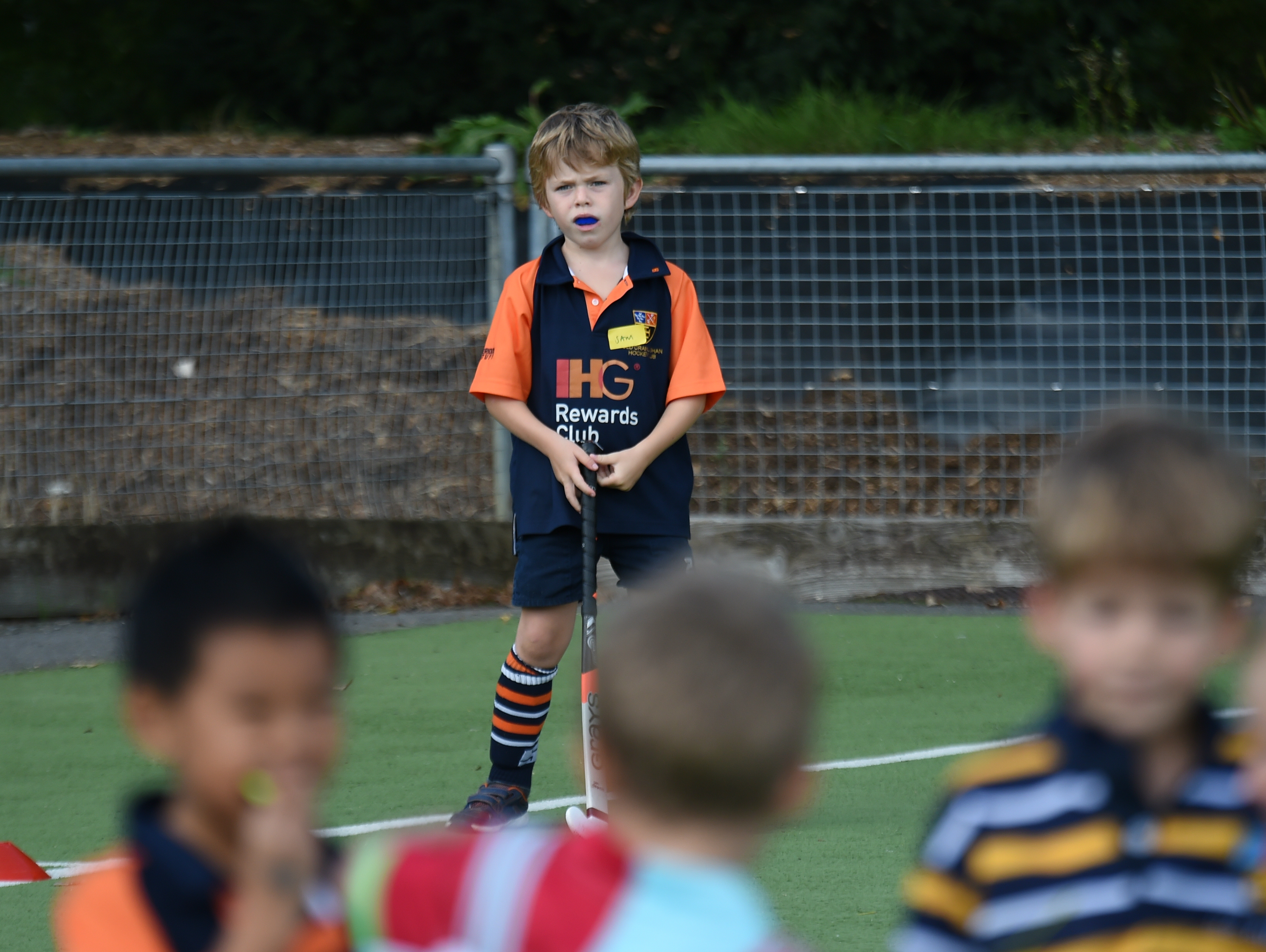 Dates
First term: 15 Sept 2019 – 15th Dec 2019 (excluding 1 week at half term – 27th October)
Second term: 12th Jan 2020 – 29th Mar 2020 (excluding 1 week at half term – 16th February)
Sunday Coaching Timetable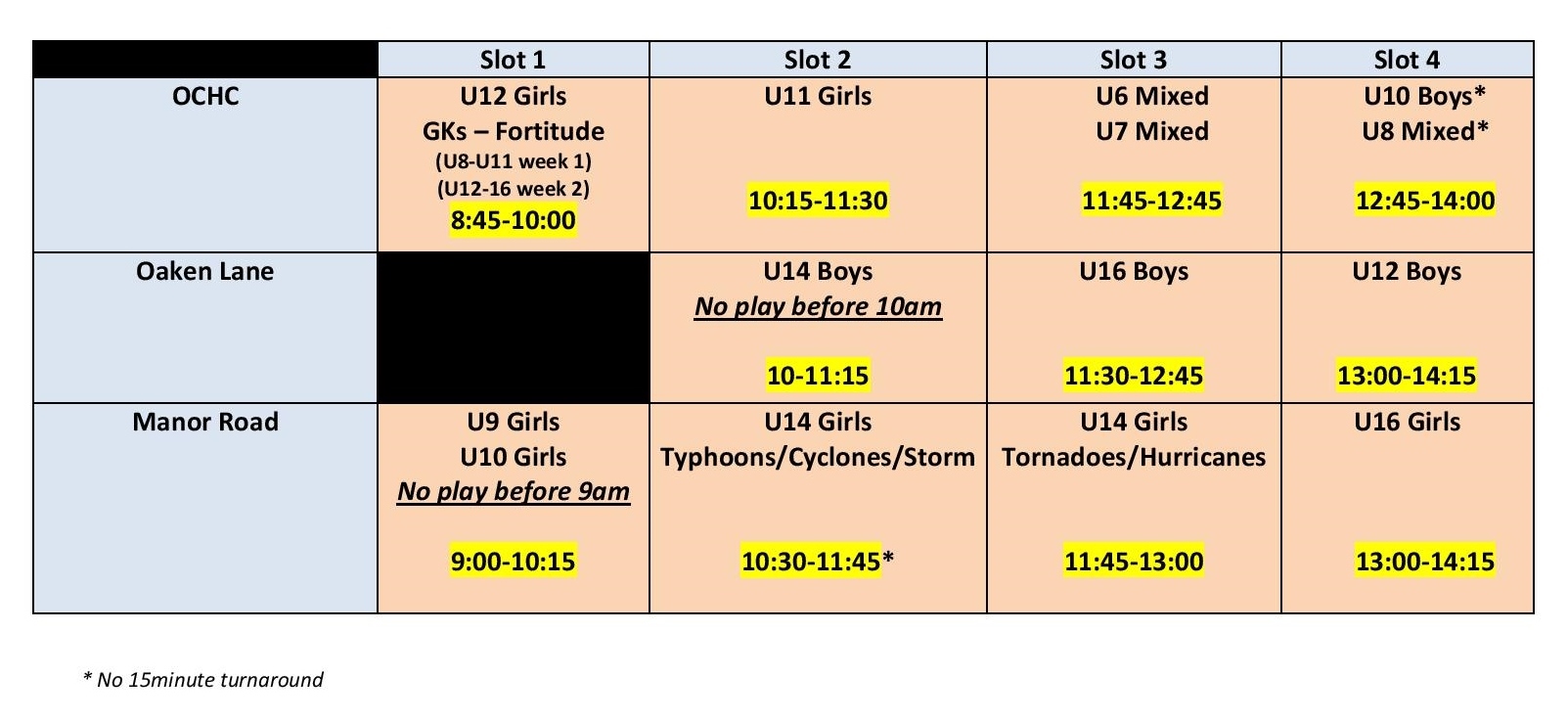 Please Note: Individual training times for the GU13 & GU14 are subject to change, after the initial two weeks, as a result of the girls being placed into their playing squads.  Parents will be advised of the squads after the initial two weeks and each squad will be reviewed at half termly intervals. For the first two weeks the U13s will training at 10.30am and U14s at 11.45am.
OCHC – Old Cranleighan Club, Portsmouth Road, Thames Ditton KT7 0JJ
Oaken Lane – 85 Oaken Lane, Claygate, Esher KT10 0RQ
Manor Road (Hinchley Wood) – 65 Manor Road South, Esher KT10 0QA
Goalkeeper Training Sunday
Age specific specialised goalkeeper training takes please each Sunday from 8:45am to 10:00am at OCHC. Please refer to the timetable below:
| | |
| --- | --- |
| U12s & Below | U13s & Above |
| 12th Jan | 19th Jan |
| 26th Jan | 2nd Feb |
| 9th Feb | 23rd Feb |
| 1 Mar | 8th Mar |
| 15th Mar | 22nd Mar |
Midweek Timetable 
All midweek training starts w/c 16 September 2019 and takes place at OCHC as per the timings shown below. There is an additional cost of £75 for the season for Colts wishing to take up this option – please log into PSO and select the appropriate session on the left hand side of the payment tab.
The number of players who can attend these sessions is limited by the number that can be accommodated on the pitch at one time. Spaces will be allocated on a first come first served basis.
Goalkeeper training is available to both genders on Wednesday evenings too.
PLEASE NOTE: Attendance of the Girls and Boys academy is by invitation only. The training sessions will not commence for this group until w/c 23rd September.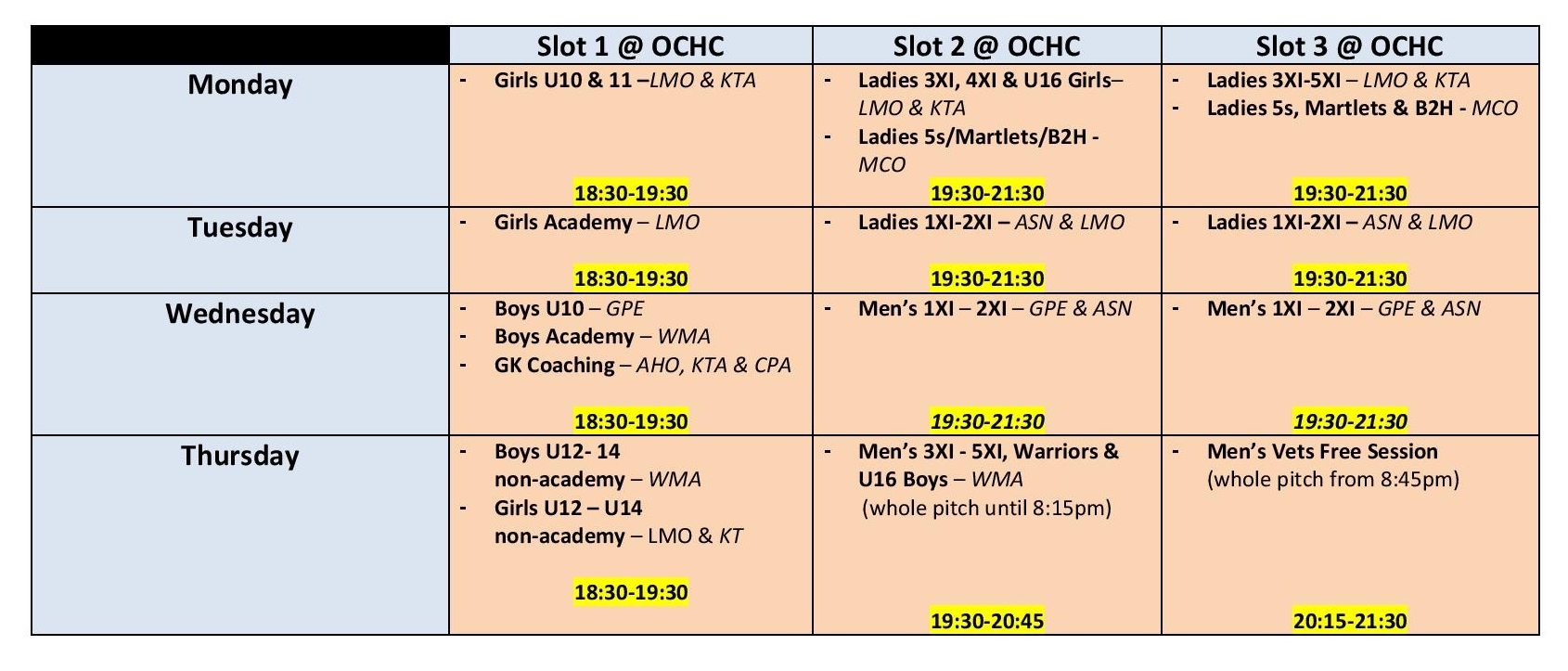 Subscriptions
Full Season Membership –
U9s and above – £175 for all members
U8s and below – £150 for all members
Sibling Full Season Membership (for 2nd+ child) – U9 and above £150 / U8 and below £125
Evening training: Optional session available to U10s and over; there will be an additional £75 fee for these sessions
Playing Kit
All children MUST wear shin pads and gum shields on the hockey pitch (unless wearing Goalkeeping kit) before they enter the pitch for any OCHC training sessions or matches.  Footwear should be either trainers or astroturf boots (no studded football or rugby boots should be worn) and children dressed appropriately for the weather conditions. The kit desk is open every Sunday morning from 10am to 1pm.
On match days all children must wear:
Boys: OCHC Playing Shirt; OCHC Socks and WHITE Shorts
Girls: OCHC Playing Shirt; OCHC Socks and NAVY Skort
Safeguarding
We have a designated Safeguarding Officer in Gavin Adair who is responsible for ensuring appropriate child protection policies are in place and for identifying and planning action required in the club to keep children, and those who work with them, safe. The OCHC is also working toward Clubmark accreditation.
Contact
Please contact ochccolts@gmail.com for any general enquiries where specific contact details are not listed.
Should you wish to contact the Colts Chairman directly you can do so by emailing: gsadair@yahoo.co.uk or by telephone on: 07841 673597